New Directions In Canadian History
New Directions in Canadian History
"On the (Troubling) Practice of Being Written In"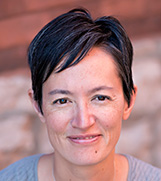 Laura Madokoro (McGill University) is Assistant Professor in the Department of History and Classical Studies. She is the author of Elusive Refuge: Chinese Migrants in the Cold War (Harvard University Press, 2016) and co-editor, along with Francine MacKenzie and David Meren of Dominion of Race: Rethinking Canada's International History (UBC Press, 2017). Her research focuses on the history of race, refugees and humanitarianism. Her current project explores the history of transnational sanctuary practices in North America from the 1800s to the present.
"Beyond Sisters or Stangers: Feminist Immigrant Women's History and Rewriting Canadian History"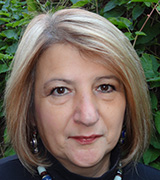 Franca Iacovetta (University of Toronto) is a Canadian feminist historian of women and gender, the immigrant working classes, and the Cold War in Canada and a transnational scholar of Italian women workers and radical antifascist exiles around the globe. Franca's scholarly output includes ten books, two of them single authored volumes, several guest-edited journal theme issues, and numerous scholarly articles. Her most recent monograph, Gatekeepers: Reshaping Immigrant Lives in Cold War Canada (2006), won the Canadian Historical Association's Sir John A. Macdonald prize for the best book in Canadian history. It was also a finalist for the CHA's highest award, the François-Xavier Garneau Medal. Her first book, Such Hardworking People: Italians in Postwar Toronto received multiple awards, including the Floyd S. Chalmers Book Award.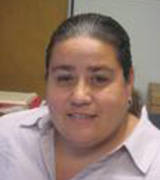 Susan M. Hill (Western University) is a Haudenosaunee citizen from Six Nations of the Grand River Territory. She is an Associate Professor of History and the former Director of the First Nations Studies Program. Her areas of research include Haudenosaunee history, Indigenous research methodologies and ethics, and Indigenous territoriality. She is the author of The Clay We Are Made Of: Haudenosaunee land tenure on the Grand River (University of Manitoba Press, 2017).
"Canada 150 and Black Canadian History"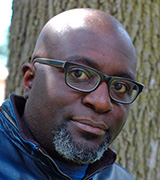 Barrington Walker (Queen's University) is an historian of Modern Canada who focuses on the histories of Blacks, race immigration and the law.  His work seeks to illuminate the contours of Canadian modernity by exploring Canada's emergence as racial state through its histories of white supremacy, slavery, colonization/immigration, segregation and Jim Crowism. Much of his work considers how these practices were legitimized, and in some instances contested, by the rule of law and legal institutions. He is the author of Race On Trial: Black Defendants in Ontario's Criminal Courts (University of Toronto Press and the Osgoode Society for Canadian Legal History, 2010) which was shortlisted for the Ontario Legislature Speaker's Book Award for 2012.  He has also edited two collections: The African Canadian Legal Odyssey: Historical Essays (University of Toronto Press and the Osgoode Society for Canadian Legal History, 2012) and The History of Immigration and Racism in Canada: Essential Readings (Canadian Scholars Press, 2008).