Adjunct Faculty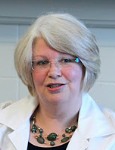 Position: Adjunct Research Professor
Email: nchrist8@uwo.ca




Research Interests

Professor Christie is a cultural historian with a primary interest in the history of gender, the state, the history of consumption, the history of political thought, and the history of the British empire\transatlantic world.



Masters level supervisory privileges
---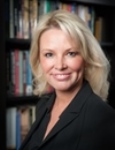 Position: Adjunct Professor
Email: sdevine7@uwo.ca



Professor Devine's research and teaching interests focus on the social, cultural and military history of the United States, particularly the Civil War era, with a special interest in medicine and science during and after the war. Her first book, Learning from the Wounded: The Civil War and the Rise of American Medical Science. (The University of North Carolina Press, 2014), examines the work of doctors who served in the Union Medical Department, and explores how their innovations in the midst of crisis transformed northern medical education and gave rise to the healing power of modern health science. Professor Devine's next research project tentatively entitled Science and the Practice of Medicine in the Civil War South and Reconstruction examines medical practice in the Civil War south, which will be published as a companion volume to her work on medical practice in the north. She  is also working on two commissioned works from the United States Army Medical Department in conjunction with the Uniformed Services University of the Health Sciences, which examine the larger impact of war on American medicine. 
---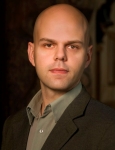 Position: Adjunct Professor
Email: aiarocc@uwo.ca



Research Interests

My research interests encompass twentieth-century warfare, military transportation and procurement, and more generally, the material culture of modern conflict.
---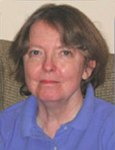 Position: Adjunct Professor
Email: bmurison@uwo.ca

Research Interests

Professor Murison's research interests include English and Scottish history in the early modern period, the history of the first British Empire and the Scottish diaspora in all its aspects. She is currently investigating the Scottish Enlightenment's views on women: were 'Ancient or Modern Manners' to be preferred?.

Master's level supervisory privileges
---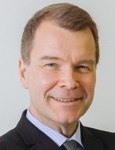 Position: Adjunct Assistant Professor
Email: mark@uwo.ca
PhD, Carleton, 2011
Telephone: 519-661-2111 ext. 84971
Office: Lawson Hall 

2239


Office Hours:  By appointment only

Professor Tovey is a public historian and cognitive scientist whose research focuses on neighbourhood history and architectural heritage, applications of the internet to public history, geo-locative technologies, 3D modelling of historical buildings and artifacts, theatre history and theatrical re-enactment, historical and contemporary issues surrounding museums and heritage, and the intersections between public history and public astronomy.
---