Luz Maria Hernandez-Saenz
- Professor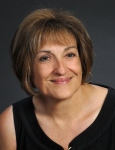 PhD, Arizona, 1993
Telephone: 519-661-2111 ext. 84978
Email: lmhs@uwo.ca
Office: Stevenson Hall 2124
Office Hours: Thursday 9:00-10:00am & 1:00 - 2:00pm or by appointment
---
Research Interests
Professor Hernández-Sáenz is a social historian who specializes in Mexico's medical profession and institutions during the eighteenth and nineteenth centuries. She is interested in the influence of French medicine in Mexico and has recently published her work on the medical profession in nineteenth-century Mexico. Other areas of interest are epidemic disease and societal change, military medicine and the social and scientific changes resulting from the French Intervention in Mexico.
---
Selected Publications
Books
Carving a Niche: The Reorganization of the Medical Profession in Post-Independence Mexico (1800 to 1870),  (McGill-Queen's University Press, 2018).

Espejismo y Realidad: Maximiliano y El Diario del Imperio (Mexico: Archivo General de la Nación, SEGOB, 2012).

Indice de El Diario del Imperio (1865-67), digitalized version (México: Archivo General de la Nación, SEGOB, 2012).

Learning to Heal: The Medical Profession in Colonial Mexico 1767-1831 (New York, Peter Lang Publishing: 1997).
Chapters in Books
"El Segundo Imperio: Pasado, Presente y Futuro," in Repensar el Segundo Imperio Mexicano a los 150 Años de Distancia (Universidad Nacional Autónoma de México, 2018 forthcoming).

"Un problema de equilibrio: Las Juntas de Sanidad en México y Puebla, 1813-1850,") in México a la luz de sus revoluciones, 2 vols.,   Laura Rojas and Susan Deeds, coord. (Mexico: El Colegio de México, 2014), I:535-69.

"Asuntos de vida y muerte. Hospitales en México 1800-1870" in En torno a la muerte. Ritos, Prácticas, imágenes y discursos (Mexico: CEMCA Centro de Estudios Mexicanos y de Centroamérica, forthcoming 2018).
Articles
Maximilian and the Second Empire," Oxford Encyclopaedia of Latin American History, 2018 (digital publication).

"Boticas y boticarios en el México colonial," A Pie Crónicas de la Ciudad de México, Salud y Ciudad, Consejo de la Crónica de la Ciudad de México, Año 5, Número 14 (marzo 2007), 44-53.
Conferences
"Collaborating with the Enemy: French Surgeons, Mexican Practitioners and the Academy of Medicine 1864-67," 25th International Congress of History of Science and Technology, Rio de Janeiro, Brazil, July 28, 2017.

"El estudiante de medicina en México: Una Perspectiva Hisórica de los siglos XVIII y XIX," Centro Eleia Actividades Psicológicas, Mexico City, December 21, 2015.

"The Merging of Medicine and Surgery in Mexico, 1750-1831," London Medical Historical Association meeting, March 25, 2015.

"Physicians, Politicians and Generals: The Contest for Control over Medical Education in Mexico, 1820-1860," Social Sciences Historical Association, Toronto, November 2014.

"El Segundo Imperio: Pasado Presente y Futuro," keynote speech at the Coloquio Internacional: Repensar el Segundo Imperio Mexicano a los 150 Años de Distancia," Malinalco, Estado de México, México, October 2014.

"Blessing or Curse. Veracruz as a military challenge and scientific opportunity, 1861-1867," CALACS, Ottawa, May 2013.