Mary Beth Start
---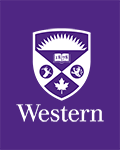 Thesis Title
Not 'a by-gone people in quaint bonnets': Material Remnants and Historical Inquiry in a Canadian Quaker Settlement, 1810-1989
Supervisor
Second Reader
Main Research Interests
My dissertation traces and interrogates the construction of a preferred local historical narrative in a rural Canadian Quaker community.  My main research interests are 19th and 20th century Canadian history, the history of religion, museum studies, African Canadian history, Indigenous studies, women's history, material culture, memory studies, and digital history.
Publications
"Remembering and Forgetting – Local History and the Kin of Paul Cuffe in an Upper Canadian Quaker Community." Quakers and Native Americans, edited by Geoffrey Plank and Ignacio Gallup-Diaz. Leiden: Brill, forthcoming 2019.

Evan J. Habkirk and Mary Beth Start, eds. Unveiling the Bell Memorial. Brantford: Bell Homestead National Historic Site, 2017.

Turkel, William J., Shezan Muhammedi, and Mary Beth Start. "Grounding Digital History in the History of Computing." IEEE Annals of the History of Computing 36, 2 (April – June 2014): 72-75.

"Peaceable Kingdom – Unsound Friends: Norwich Monthly Meeting Divided." The Canadian Quaker History Journal 75 (2010): 1-15.

 "Meeting House History: An Architectural History of Norwich Quaker Meeting Houses." Norwich and District Historical Society Newsletter. Repeat Series from 2009-2011.

 "Circa 1811: Quaker Saltbox House." Edifice Magazine 15 (2008): 12-17. 
Conference Papers
"The Dawn of Tomorrow: Canada's Black Press as a Source for Community-based Learning and Digital History." "Penning Possibilities: The Black Press in Canada's Discursive Practices, Sites of Memory, and Transgeographical Connections" panel presented with Claudine Bonner, and Nina Reid-Maroney at the Canadian Communication Association Annual Meeting at Ryerson University. Toronto, Ontario, May 30-June 2, 2017.

"Local Histories and Community-based Research: Case Studies from History at Huron." Panel presented with Nina Reid-Maroney and Thomas Peace at Campuses Connected: The Affiliate Teaching and Learning Conference at Brescia University College. London, Ontario, December 2016.

 "Remembering and Forgetting: Local History and the Kin of Paul Cuffe in an Upper Canadian Quaker Community." Paper presented at Quakers, First Nations and American Indians from the 1650s to the 21st Century, conference sponsored by Bryn Mawr College, the Center for Native American and Indigenous Research at the American Philosophical Society, Haverford College, and the McNeil Center for Early American Studies at the University of Pennsylvania.  Philadelphia, Pennsylvania, November 2016.

 "Peaceable Kingdom – Unsound Friends." Keynote Address at the Canadian Friends Historical Association Annual General Meeting and Conference. Otterville, Ontario, September 2010. 
Archival Travel
Canada (Ontario)
United States (Massachusetts, New Jersey, New York, Pennsylvania, Rhode Island)
Personal Website
---