Nicolas Virtue
- Assistant Professor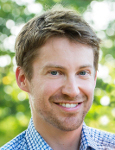 BA (Lethbridge); MA (Calgary); PhD (Western)
Email: nvirtue2@uwo.ca
Office Hours: TBD
---
Research Interests
Professor Virtue's research interests include Italian Fascism, colonialism, and warfare. His work focuses on Italian military culture and the Royal Italian Army's relationship to Italian Fascist empire-building. He serves as book review editor for Modern Italy, the quarterly journal of the Association for the Study of Modern Italy.
---
Dissertation
"Royal Army, Fascist Empire: The Regio Esercito on Occupation Duty, 1936–43," Western University, 2017.
Publications 
"Revisiting the 'Colonial Hypothesis': The Policies and Language of the Italian Army in Ethiopia and Yugoslavia," in A Fascist Decade of War? 1935–1945 in International Perspective, ed. Marco Maria Aterrano and Karine Varley (London: Routledge, 2020), 134–148.
"Technology and Terror in Fascist Italy's Counterinsurgency Operations: Ethiopia and Yugoslavia, 1936–43," in Fascist Warfare, 1922–1945: Aggression, Occupation, Annihilation, ed. Miguel Alonso, Alan Kramer, and Javier Rodrigo (Basingstoke: Palgrave Macmillan, 2019), 143–168.

"Religion, Race, and the Nation in La Tradotta del Fronte Giulio, 1942–1943," Modern Italy 23, no. 4 (2018): 373–393.
"'We Istrians do very well in Russia': Istrian Combatants, Fascist Propaganda, and Brutalization on the Eastern Front," in Italy in the Second World War: Alternative Perspectives, ed. Emanuele Sica (Leiden: Brill, 2018), 275–298
"'Ha detto male di Garibaldi': Quirino Armellini and Dissent in the Royal Italian Army," in The Concept of Resistance in Italy: Multidisciplinary Perspectives, ed. Maria Laura Mosco and Pietro Pirani (London: Rowman and Littlefield, 2017), 153–170.
"A Way Out of Isolation: Fascist Italy's Relationship with the Vatican during the Ethiopian Crisis," Collision of Empires: Italy's Invasion of Abyssinia and its International Impact, ed. G. Bruce Strang (Farnham, UK: Ashgate, 2013), 287–310.
"Occupation Duty in the Dysfunctional Coalition: The Italian Second Army and its Allies in the Balkans, 1941–43," Journal of Military and Strategic Studies 14, no. 1 (2011), https://jmss.org/article/view/58010.