Our Students
To find out more about our students and their projects, check out our students' blogs.
For previous students in our program, click here.
2019-20 Students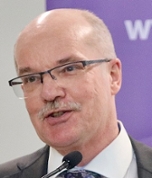 Mike Bartlett retired on 30 June 2019 to become a Professor Emeritus of Civil and Environmental Engineering at Western. He holds a B.Sc. (Hons) from Queen's, an M.A. Sc. from Waterloo, and, after a seven-year stint with a bridge consulting firm in Vancouver, a Ph.D from Alberta. He is a registered Professional Engineer in British Columbia, Alberta, and Ontario.

Mike's interest in Public History may be genetic as his mother taught local history to high-school students. As a high-school student, he volunteered to photograph historic buildings in his home town of Manotick, near Ottawa, and his undergraduate thesis was on the construction of the Kingston City Hall (1842-44). He has since authored appendices to Cultural Heritage Evaluation Reports on the Meadowlily and Blackfriars Bridges in London. He currently chairs the National History Committee of the Canadian Society for Civil Engineering and in this role facilitates the nomination, recognition and monitoring of CSCE National Civil Engineering Historic Sites across Canada. Mike completed half of the Public History Minor in 2018/19 and so is very excited by this opportunity to further learn and apply skills to engage the public to explore history.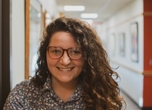 Madison Bifano graduated from Algoma University (2019) with a B.A. (Honours) in History and a minor in Visual Arts. Her undergraduate honour's thesis focused on the use of the Scouting and Guiding movements in Anglican residential schools, and her other areas of interest include 19th and early 20th century Canadian history.
Since 2017, Madison has been working in the Shingwauk Residential Schools Centre (SRSC) at Algoma University. While with the SRSC, she has held the role of archival assistant and most recently, research assistant for a project based on documenting early residential schools. Through her time there, she has helped curate various exhibits, processed archival materials, and facilitated historical site tours. She has also worked with Parks Canada as an interpreter at Fort St. Joseph National Historic Site. While at Western, Madison is excited to learn new archival and digital history skills.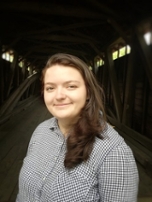 Jessica Chernich graduated Magna Cum Laude from Shippensburg University of Pennsylvania (2018) with a B.A. in History (concentrating in Public History) and a minor in Technical and Professional Communication. She has worked as a museum interpreter at the historic Gruber Wagon Works and C. Howard Hiester Canal Center for the past four years. While there, she provided tours of the facility, developed an oral history program, and researched a variety of topics pertaining to the Berks County Parks System.
During her undergraduate degree, Jessica placed an emphasis on engaging the public in history through digital means including her creation of Shippensburg's "#flashbackfriday"; a comparative photography series showing the many changes that have taken place at the University over time. Additionally, she examined the effects that Social Media and mobile gaming have on museums and the benefits of moving towards more digital interactive exhibits. Jessica is excited to attend Western and learn more about engaging public interest in an ever-expanding digital age.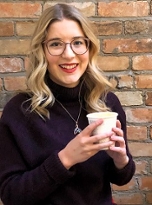 Margaret Dingwell graduated from the University of King's College in 2019 with a Combined Honours B.A. in Early Modern Studies and International Development. Throughout her undergraduate degree, her research focused on issues surrounding and intersecting with gender. She explored topics such as the first midwifery textbook written by an Englishwoman, and the impact of masculinities/femininities on professionalism and development.
Near the end of her degree she began looking for ways to share her excitement for learning. This led her to a volunteer position with the Nova Scotia Museum of Natural History where she delivered programs to elementary school students. She also began work with the living history program at the Halifax Citadel Society which aids visitors in developing an understanding of the historic importance of the fort. She is excited to continue developing her interpretation skills and find more creative ways to bring history to life.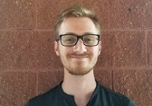 Daniel Farrow graduated from Cape Breton University (2019) with a B.A. Honours in History. His research for his undergraduate thesis surrounded working class history, labour history, oral history and their connection to leisure history. During his time at Cape Breton University, Daniel has worked at the Beaton Institute Archives, filling roles such as Student Digitization Technician for Parks Canada, Student Archival Research Assistant, and Project Coordinator for the Denny Project.
Daniel's future research will utilize oral history interviews to explore how deindustrialization, technological advances and social change have produced distinct notions of "home" among generational groupings around Cape Breton Island. These interviews will also probe the concept of Cape Breton nationalism as it relates to what it means to be a "Cape Bretoner" in the 21st century. Daniel is looking forward to studying at Western and learning new ways of bridging the gap between academia and community involvement.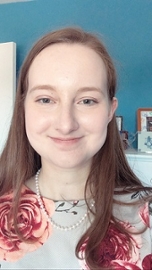 Hope Gresser graduated with distinction from Queen's University (2019) with a B.A. (honours) in History and a minor in Art History with a primary focus on Early Modern Europe, though she also did work in medieval and early Canadian History. For the past three summers Hope has worked as a researcher with the Genealogy and Archival Research Unit at Indigenous Services Canada (formerly Indigenous and Northern Affairs Canada) creating family trees for indigenous individuals both for individual interest or to confirm entitlement to government or community resources and services, as well as perform archival research within the department. As part of this position she also worked on digitizing and making accessible the unit's archives.
Hope has also spent the last four years working in the library of the Royal Military College of Canada. Having witnessed firsthand the effect that history, especially genealogy, can have on the lives of individuals, Hope is looking forward to exploring ways of connecting the public to history, in particular historical documents and data, which is relevant to their modern lives through this program.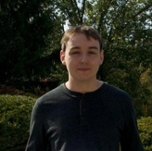 Thomas Lang graduated with distinction from Huron University in 2019 with an Honours B.A. in History and a Minor in Political Science. Academically, his interests lie in the cultural history of imperialism in the late 19th and early 20th centuries. From the summer of 2017 to early 2018 he worked as the Archives Cataloguing Assistant at Huron County Museum where he helped update the museum's records of documents, books and photos.
For the past two summers Thomas has worked on a variety of community history projects as a Research Fellow at the Huron Community History Centre. During his two years of employment, he worked on a digital history project aimed at mapping out Loyalist families displaced during the American Revolution, and assisted in the development of a travelling exhibition and designed a story map commemorating the 100th Anniversary of the Spanish Flu Pandemic in Canada. Through Western's Public History Program, Tom is eager to learn new skills in digital history and explore how historical knowledge is transferred to the public.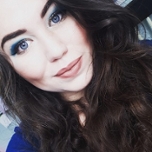 Kaitlyn MacDonald graduated from Queen's University in 2019 with a B.A. Honours in History and a minor in German Studies. Her research interests include Indigenous soldiers in the First and Second World War, Indigenous veterans in the interwar and postwar years, Nazi Germany, and most recently the rise and impact of dark tourism.
During the summer of 2018 she was given the opportunity to conduct her own project on Kingston Penitentiary and its role in Kingston's collective memory through a documentary entitled Behind the Bars. Throughout the project, she learned how to conduct oral interviews, completed primary research to supplement the interviews, planned and shot necessary footage and edited the documentary. Her newest project is currently a blog titled Haunting Canada that looks into the history behind some of Canada's most haunted sites. Kaitlyn is looking forward to continuing her passion for engaging the public in history and continuing to explore how communities remember and interpret history.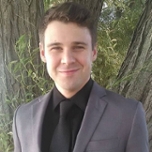 Brendan McShane graduated from Laurentian University (Cum Laude, 2018) with an Honours B.A. in Philosophy. His primary research interest, being the focus of his journal publication (2017) and undergraduate thesis (2018), was Philosophical Aesthetics. For the past six summers, Brendan has run tours, events, and programming as a Historic Interpreter at the Ermatinger-Clergue National Historic Site. 
Brendan has also worked with the Sault Ste. Marie Museum, the Sault Ste. Marie Public Library, and the Sault's Municipal Heritage Committee. He has been involved in the organization and running of numerous public history events, with notable examples being the War of 1812 Bicentennial Re-enactment "The Taking" (2014) and an Ontario Heritage Conference (2018). He looks forward to further developing his hard and soft skills, meeting passionate peers, and learning new ways to make history engaging and (heaven forbid) fun.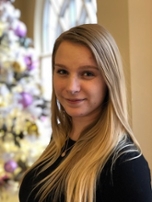 Jenna Philbrick graduated from the University of Waterloo (2019) with an Honours B.A. in Arts and Business with a major in History and a specialization in Applied History. While an undergraduate student, she had the opportunity to both curate an exhibition that examined mental illness in the early 20th century and create multiple short documentary films. In 2018, Jenna accompanied the Canadian Battlefield Foundation on their European tour, where she completed her third short documentary film "Loved and Honoured: Remembering the Life of Major Forbes Bell Fisher" by conducting both oral history interviews and primary source research.
Professionally, Jenna has worked at Fort George National Historic Site, The St. Catharines Museum, Morningstar Mill Heritage Site, and the Mackenzie Printery and Newspaper Museum. Most recently, she worked as a Historic Interpreter at Fort George, where she provided in-depth tours, shared her knowledge with visitors, and participated in special events and battle re-enactments. Jenna is excited to begin her time at Western and hopes to develop new skills while continuing to explore her passion for local museums and historic interpretation.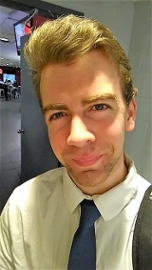 Jared Schutt graduated from Brock University (2019) with a combined B.A. in Classics and English Language & Literature with First-Class Standing, and a Minor in History. At Brock, Jared took a wide range of classes on different historical time periods. In his final year, Jared used his research to curate his own exhibit on the role of wine in the ancient world using 2500-year-old artifacts.
Professionally, Jared has spent the past three summers working at two different museums. He spent the summer of 2017 working at the Fort Erie Historical Museum, where his focus was split between cataloging artifacts, digitizing photographs, and helping with deaccessioning and rehousing. Jared spent the summer of 2018 and 2019 working at two sites with the City of Niagara Falls Museums, where, among performing other tasks, he led the photo-documenting project, assisted with the installation and deinstallation of various exhibitions, and helped the public with research requests. Jared is looking forward to learning new skills related to museums and public history at Western.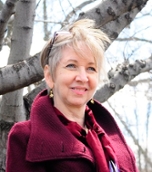 Lorraine Tinsley is an alumna of Western (B.A. History 1976) and holds an M.A. in Public Administration from Carleton University (1982) and a Graduate Certificate in Green Business Management from Seneca College (2011). Lorraine's policy consultancy has taken her from Ottawa to Washington to Cairo, focusing on heritage conservation policy, cultural and social program evaluation, and more recently on sustainable economic development. Lorraine is also a tenacious civic activist on local and global issues of air quality, waste management and social responsibility. She is a co-founder and director of the award-winning citizen's group, Friends of Toronto Public Cemeteries, whose recent landmark victory in Ontario Superior Court centred on the governance of public trust assets, including Toronto's historic Mount Pleasant Cemetery and Necropolis.
Lorraine is returning to her love of history at Western and is looking forward to learning about new digital techniques for bringing to life her study of the natural, cultural and urban heritage of her Toronto neighbourhood, Moore Park. She also maintains a deep personal interest in military history, in particular the Middle Eastern campaigns of the First World War. Her research on the friendship between T.E. Lawrence and Gertrude Bell will be published in the August 2019 Journal of the T.E. Lawrence Society, Oxford.