Our Students
To find out more about our students and their projects, check out our students' blogs.
For previous students in our program, click here.
2021-22 Students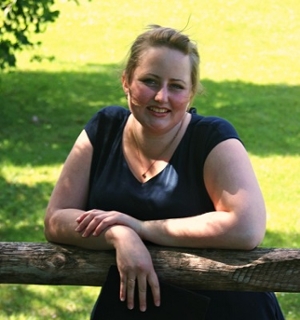 Emma Bronsema graduated from Carleton University in 2021 with a Bachelor of Global and International Studies Honours. She specialized in global and transnational history and completed a minor in German. Through the years, her love for history has grown and her interest in public history became more prominent. Last summer Emma had the pleasure of working for the Diefenbunker Museum National Historic Site, where she co-ran a children's camp, led tours and learned about the inner workings of a smaller regional museum. She also worked on an online exhibit for the 75th anniversary of Igor Gouzenko's defection to Canada from the Soviet Embassy in Ottawa. This helped solidify her interest in museums and historic sites.

Emma is particularly interested in examining public understanding of history outside of the classroom, with regards to both content and delivery. Her interests also include 20th century history, culture and language. She looks forward to delving further into the field of Public History through her studies at Western.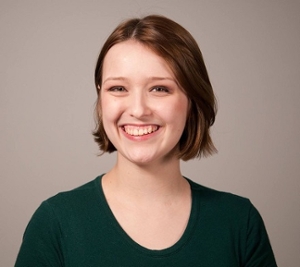 Emily Clink graduated in 2020 with a Bachelor of Arts (Honours) in History with a Minor in German from the University of Alberta. Her undergraduate thesis focused on how German identity was transformed through music with a specific focus on how it was developed and expressed in Mozart's operatic work "The Abduction from the Seraglio." Related to this project, Emily published a paper on the historiographical issues of this area in the University of Michigan's inaugural volume of the Central Europe Yearbook titled "Musicology and German National Identity."

Emily co-curated the exhibition Forgotten Fronts, which chronicled the First World War through objects from the Kellett Collection. The goal of the exhibition was to humanize and personalize the traumatic experiences of the war and to expose Western Canadians to the stories of the Eastern fronts with which they might not be familiar. She curated the display on the Italian Front and helped give tours of the exhibition to members of the public. She also gave a companion public lecture for the Wirth Institute's Central European Cafe on rare photographs from the Italian Front.

During her undergraduate program, Emily helped re-establish the History and Classics Undergraduate Society at the University of Alberta acting as its Vice-President External, and later, as one of its Co-Presidents. In these positions, she had the pleasure of working with local historical organizations to provide tours aimed at university students. The goal was to get undergraduates involved with public history and help them forge important connections that they could later draw on to further their studies.

Emily has particular interest in historiography and the ways in which people think historically, which led to her winning the Roger S. Smith Research Award in 2019. Her project "Lonergan and Foucault: A False Dichotomy" compared the historical methods of French philosopher Michel Foucault and Canadian philosopher Bernard Lonergan. She would love to further her understanding of this topic and place it within the context of how history is presented on the stage, during her Master's. Emily is very excited to get more experience working in historical organizations and expanding and deepening her understanding in the field of public history.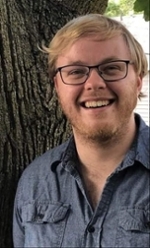 Patrick Kinghan has returned for the fall semester to complete his Public History cognate paper.
He graduated with distinction from Huron University College in 2020 with an Honours B.A. in History and a minor in Public History from Western University. His research for his undergraduate thesis investigated class and gender tensions among Irish American men in the mid-19th century and how those tensions erupted in the 1863 New York Draft Riots. During his time at Huron, Patrick was a part of several projects including one that developed scripts for a historical walking tour about the history of mental illness treatment in London, Ontario, and a personal research project on historical reenactment and its place in teaching the public about the social history of the military.

He also worked as a research assistant for a SSHRC-funded project called The Black Press, which digitizes Black Canadian newspapers from the 19th and 20th centuries to provide open access to researchers and the public. Patrick also spent two summers working at the Uxbridge Historical Centre as their its, taking Uxbridge's local history and making it digestible for children.
Since joining the program last fall, Patrick has completed his summer internship at Banting House National Historic Site. While there, he managed various collections and catalogued new acquisitions. He mainly focused on the Ted Ryder collection, using it to mount both an online and in-person show titled "I'm a Fat Boy Now." Both shows take visitors through the life of Teddy Ryder and his experiences with Frederick Banting and diabetes more generally. The online show is live on Banting House's website, presenting the Teddy Ryder story through photos and letters. The in-person show is being installed in September 2021, presenting the Teddy Ryder story through personal artifacts from Teddy's life.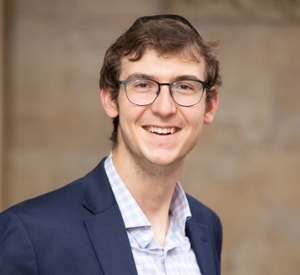 Avraham "Avi" T. Shaver, an international student, graduated from the University of Minnesota-Twin Cities in December 2019 and received a B.A. in History and Jewish Studies with a minor in Hebrew. His undergraduate history specialty focused on atrocities, religious persecution and the memory of violence. The majority of his work has been on the Holocaust as well as the Israeli/Palestinian conflict. Throughout most of his undergraduate career, Avi has worked to bring awareness to certain events and relevant histories through museums, archives, historical research, and exhibit creation. He has worked at institutions such as the United States Holocaust Memorial Museum, the Upper Midwest Jewish Historical Society Archives and the Hennepin County History Museum.

Avi recently moved to Silver Spring, Maryland and was an in-person teacher this past year. (Yes, during COVID!) Through Western's Public History program, Avi is looking forward
to learning how to educate about emotionally laden events, eliciting empathy through the lens of history and developing his skills as an historian.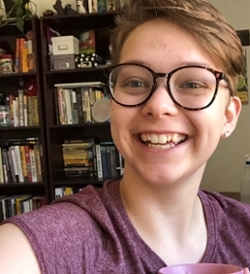 Keely Shaw is an international student from San Angelo, Texas. She graduated from Angelo State University with a B.A. in History in May of 2021 and worked for her university archives, The West Texas Collection, for three years.

Prior to her position with the archives, Ms. Shaw worked on a National Endowment for the Humanities-funded oral history project, War Stories. In the summer of 2019, she worked in tandem with other students to create programming and educational materials about different aspects of the Holocaust for Kamp Westerbork, a Nazi transit camp located in the Netherlands. Most recently, Keely served as a Junior Fellow with the Library of Congress developing resources for K-12 educators from the Library's holdings.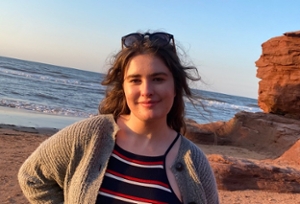 Madeline Shaw graduated from Memorial University of Newfoundland in 2020, double majoring in History and English. During her undergraduate degree, Madeline volunteered extensively with the History department as President of the History Society, as an undergraduate representative, and as coordinator of an outreach project. As a student researcher with the Map Room at the Queen Elizabeth II Library at Memorial University, she charted the movements of captured members of the Newfoundland Regiment during the First World War. She has also worked with the PEI Museum and Heritage Foundation as a Collections Assistant and as a volunteer, assisting with their ongoing digitization project.

Madeline's academic background is in American history and literature, but after spending much of the pandemic in PEI, she has developed an interest in Atlantic Canadian cultural history and the region's connection to the 18th century slave trade.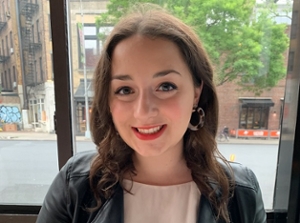 Danielle Sinopoli graduated from Brock University in 2019 with a combined B.A. (Honours) in History and Biological Sciences and has since also completed her M.A. in History there. Her major research paper focused on the practice of British naval medicine in northern climates during the mid-nineteenth century. She is primarily interested in the intersection of medicine, disease and bodies, specifically in a colonial context.

Professionally, Danielle is looking forward to broadening her experience in public history through her studies at Western. She has worked on several public history projects throughout her graduate degree, including her collaboration on an online exhibit which featured artifacts from Niagara-based museums. This experience was an opportunity to develop her skills in web design, while also adapting historical materials to suit an online format. More recently, she developed a podcast through Fixt Point's Empathy Squad titled "Fractured Narratives: Historical Interpretations in Film & Television." This podcast focused on the ways in which history is portrayed across various forms of digital media. This allowed her to develop the technical and creative skills associated with conducting online interviews, as well as developing and editing podcast content from scratch. Additionally, Danielle has experience teaching French to elementary school students in a virtual learning environment, while also pursuing a French language certificate from the University of Toronto.

During her time at Western, Danielle intends to continue her education, refine her skills and develop new ways to make history accessible to everyone.