Shelley McKellar
- The Jason A. Hannah Chair in the History of Medicine
- Associate Professor (Joint Appointment with the Department of Surgery)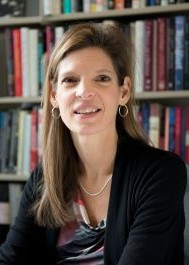 PhD, University of Toronto, 1999
Telephone: 519-661-2111 ext. 84990
Email: smckell@uwo.ca
Office: Lawson Hall 2227
Office Hours: On sabbatical leave 2016-2017
History of Medicine at Western
---
Research Interests
Professor McKellar studies the history of medicine and disease, with a special interest in the history of medical technology, instruments and devices, the history of surgery, and medical biography.
---
Teaching Experience
Professor McKellar teaches the history of medicine, the medical profession, and related historical aspects of 'doctoring' to medical students in the Schulich School of Medicine and Dentistry as well as teaches the history of disease and society, including public health initiatives, epidemic outbreaks and social response to undergraduate and graduate history students in the Faculty of Social Science. She advises a number of graduate students, and welcomes inquiries from MA and PhD students interested in the history of medicine and disease.
---
Major Research Projects
Professor McKellar is completing a manuscript, entitled "Artificial Hearts: The Powerful Allure of a Controversial Medical Technology" on the history of the development and use of artificial hearts from the 1950s to present day. She is also collaborating with Dr David Kenny on a history of the dental school program at Western University in honour of the program's 50th anniversary.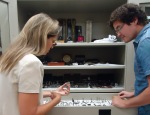 Professor McKellar also curates the Medical Artifact Collection, which is a university study collection under ongoing development as a teaching and research source. The collection contains approximately 1,000 objects, ranging from bloodletting instruments and surgical sets to microscopes and pharmaceuticals, representative of late 19th- and early to mid-20th century practice and teaching of health and medicine in southwestern Ontario. It can be viewed online at www.medicalhistory.uwo.ca.
---
Select Publications
Books



(2008) Medicine and Technology in Canada, 1900-1950. with Allison Kirk-Montgomery. Transformation Series #16 (Ottawa: Canada Science and Technology Museum, 2008). 171 pp.

(2008) Essays in Honour of Michael Bliss: Figuring the Social. Co-edited with Alison Li, Elsbeth Heaman. (Toronto: University of Toronto Press, 2008). 491 pp.




(2003) Surgical Limits: The Life of Gordon Murray (University of Toronto Press, 2003). 270 pp.
Shelley McKellar's Surgical Limits chronicles the life of one of Canada's most prominent and controversial surgeons, Gordon Murray (1894-1976).
---
Recent Chapter and Journal Publications
(2017) "Disruptive Potential: The 'Landmark' REMATCH Trial, Left Ventricular Assist Device (LVAD) Technology and the Surgical Treatment of Heart Failure in the United States," Beyond Innovation: Historical Perspectives of Technological Change in Modern Surgery edited by Thomas Schlich and Christopher Crenner (Rochester: University of Rochester Press, 2017).
(2016) "Atomic Hearts: A Decade of U.S. Government-Sponsored Development, 1967-1977," Physics Today 69, 5 (May 2016): 38-44.
(2016) "Dr William Waugh (1851-1936): Promoter of Change in 19th C Medical Education and Practice," Canadian Journal of Surgery 59, 2 (April 2016): 143-4.
(2016) "Repairing Hearts: Innovations in Cardiac Surgery, Heritage Matters 14, 1 (Feb 2016): 13-15.
(2014) "Medicine and Technology in the United States," Oxford Encyclopedia of the History of American Science, Medicine, and Technology, (Oxford University Press): 73-8.
(2013) "Negotiating Risk: The Failed Development of Atomic Hearts in America, 1967-1977," Technology and Culture 54,1 (Jan 2013): pp. 1-39.
(2008) "Limitations Exposed: Willem J. Kolff and his Contentious Pursuit of a Mechanical Heart," in Essays in Honour of Michael Bliss: Figuring the Social, (University of Toronto Press): 400-434.
(2006) "Learning Through Objects: Development of the UWO Medical Artifact Collection as a Teaching and Research Resource," Canadian Bulletin of Medical History Vol.23, No.1 (2006): 217-241.
(2016) Book Review of W. Bruce Fye, Caring for the Heart: Mayo Clinic and the Rise of Specialization by W. Bruce Fye (New York: Oxford University Press, 2015) Canadian Bulletin of Medical History Vol. 33, no. 1 (2016).
(2014) Book Review of Tom Koch, Disease Maps: Epidemics on the Ground (University of Chicago Press, 2011) "Letters in Canada 2012" University of Toronto Quarterly Vol 83, No. 2 (2014): 570-1.
(2014) Comparative Book Review of David Hamilton, A History of Organ Transplantation: Ancient Legends to Modern Practice (Pittsburgh: University of Pittsburgh Press, 2012) and Thomas Schlich, The Origins of Organ Transplantation: Surgery and Laboratory Science, 1880-1930 (Rochester, New York: University of Rochester Press, 2010) Canadian Bulletin of Medical History Vol. 31, No. 2 (2014): 240-3.
(2013) Book Review of David S. Jones, Broken Hearts: The Tangled History of Cardiac Care (Baltimore: Johns Hopkins University Press, 2013) Technology and Culture Vol. 54, No. 4 (2013): 1003-5.
(2013) Book Review of Denton A. Cooley, M.D., 100,000 Hearts: A Surgeon's Memoir (Austin, Texas: University of Texas Press, 2012) The Watermark (A quarterly publication of the Archivists and Librarians in the History of the Health Sciences) Vol 36, No 3 (Summer 2013): 60-2.
---
Media & Speaking Events
Apr 26, 2016 -- "Instruments and Devices: Exploring Past Medical Practices Through the Material Culture of Medicine ...  A 'Hidden' History?" The Reynolds-Finlay Lecture, University of Alabama at Birmingham
Jan 22, 2016 -- "A Silent Epidemic? Says Who? Heart Disease and Chronic Epidemiology," Dept of Epidemiology and Biostatistics, Western University
April 10, 2015 -- "The Medical Artifact Collection at Western:  Exploring Past Medical Practices through the Doctor's Instruments and Diaries," The Harvey Oration (black tie event), Harvey Club of London, Ontario, London, ON
Mar 28, 2015 -- "Surgical Transgressions?  Michael DeBakey, Denton Cooley and the Controversial Artificial Heart Implant Case of 1969," AMS Guest Speaker, A Day for the History of Medicine at the University of Alberta, Faculty of Medicine, U of Alberta
Mar 27, 2015 -- "Heart Failure and the Role of Artificial Hearts:  The Dracula of Medical Technology … Still?" Grand Medical Rounds, Faculty of Medicine, U of Alberta
Mar 5, 2015 -- "Tonsillotomes and Toothkeys: Exploring Past Medical and Dental Practices in London," Founder's Day Talk, Western University
Feb 9, 2015 -- "TAHs and LVADs:  The Dracula of Medical Technology … Still?" Cardiovascular Grand Rounds, Cardiology Division, Department of Surgery, Western University
Jan 21, 2015 – "The Resiliency of the Triumphant Narrative: Artificial Heart Technology and the Patient Perspective from Barney Clark to Dick Cheney," Institute for the History and Philosophy of Science and Technology (IHPST), U of Toronto
Oct 16 2014 -- "Physicians and the Practice of Medicine:  Challenges and Changes in History," Mini Medical School 2014, Schulich School of Medicine and Dentistry, Western U
Sept 15, 2014 -- "'Saving Captain Allison:' First World War Medical Kits and Medical Care on the Front Lines," History of Medicine Research Group Series, Northern Ontario School of Medicine (NOSM), Thunder Bay, ON
Sept 13, 2014 - "Who Goes First?  Artificial Hearts, The First Patients, and the Boundaries of Experimental Medical Devices," The John Augustine Lecture, Northern Ontario School of Medicine (NOSM), Thunder Bay, ON
Sept 5, 2014 - "'Saving Captain Allison:' How a German WWI Medical Kit Connects with Medical Students Today," European Association of Museums of the History of Medical Sciences (EAMHMS) Conference, London, England
Jun 18, 2014 -- "Uncertainty and Dispute: Examining the History and Ethics of Artificial Heart Implants," The 2014 Leon Morgenstern Lecture, Center for Healthcare Ethics, Cedars-Sinai Medical Center, Los Angeles, CA
---
Displays & Workshops
(2015) -- "Phrenology," "Nurse's Uniform," "Quack Medicine Treatments," Object Profile displays, Lawson Hall, Western U
(2014) -- "Wounded! Front-line Medical Care in the First World War," Case display, Lawson Hall and Medical Sciences Building, Western U
(2013) -- "Childbirth: Tools of the Physician," Dept of History, 2nd floor Lawson Hall
(2012) -- "Behind the Display," Touring the Medical Artifact Collection at Western, Doors Open London
(2011) -- "Instruments and Devices: The Material Culture of Medicine," showcasing the Medical Artifact Collection, D.B. Weldon Library, Western
(2011) -- "Toothkeys and Forceps: Tools of the Dentist," "Teaching Anatomy and Microscopy at Western," "Scalpels and Stethoscopes: The Doctor's Instruments," Case displays celebrating the 130th anniversary of Western's Medical School, Medical Sciences Building, Western
---
In The News
---
Awards & Distinctions
2010-11, 2012-13 - USC Teaching Honour Roll
Award of Excellence in Teaching, Western University