NEWS
Public History in the Western News!
Prof Michael Dove and our amazing MA Public History students have made the Western News! The article focuses on their work with the Canadian Museum of Immigration at Pier 21 in Halifax, NS and American immigration to Canada. Click here to read the article!
---
Photo Exhibit by Professor Marta Dyczok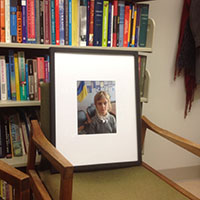 Professor Marta Dyczok shares preliminary findings in a photo exhibit, 'Faces of Displacement in Ukraine.' On at the Spencer Gallery, Weldon Library, for the entire month of February. For more information and photos, click here!
---
Lieutenant Governor's Ontario Heritage Award
The History Department would like to congratulate our 2014-15 Public History graduates who have received the Lieutenant Governor's Ontario Heritage Award for Excellence in Conservation for their book, This Hour of Trial and Sorrow: The Great War Letters of the Leonard Family. Awards will be presented at the Legislative Building, Queen's Park, in Toronto on February 26th, 2016 at 6:00pm. Click here for more details!
---
Heritage Fair in London!
The 4th Annual Heritage Fair is coming to London on Saturday, February 13, 2016! The event runs from 9am-3pm at the Central Library (251 Dundas St.) and is FREE to all visitors! To find out more about the event, click here.
---