NEWS
Jim Woycke's Friends Help Him Publish Book, Esprit de Corps, Posthumously

Many people in the Department of History will remember Jim Woycke who taught at Western University from 1990 until 2004. He died in 2010 without seeing his book Esprit de Corps, about the history of bodybuilding in North America, published. However, his friends took up the task and now Esprit de Corps can be found in Scholarship@Western. Read the full Western News story here.
History Society Goes to Jail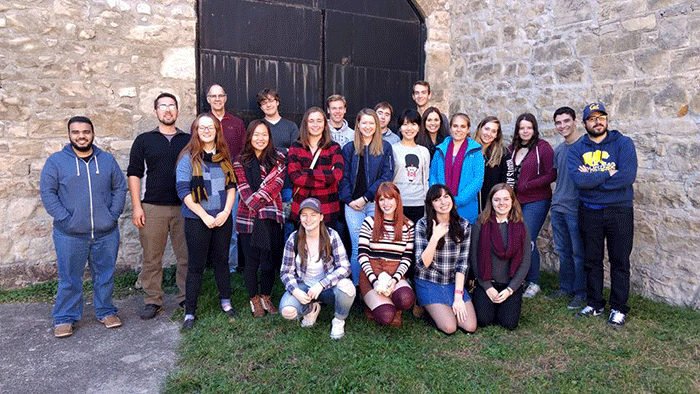 The History Society visited the Historic Huron Gaol in Goderich on Friday, October 14, 2016. Full details here.
---
Tristan Johnson Provides an Intro to Political Correctness
PhD candidate Tristan Johnson produced a historical context video on political correctness to open the Wolf Performance Hall debate on Monday, October 17, 2016. Watch the video above and read more here.
---
ANNOUNCEMENTS
The Value of a Liberal Arts Education
Huron alumni and former Saskatchewan Finance Minister Dr. Janice MacKinnon champions a Liberal Arts Education in an upcoming public lecture on Monday, October 24, 2016 at 5:00 p.m. in The Great Hall. Click here for more details.
---
The Graduate Application Process for 2017-18 is OPEN!

Are you interested in pursuing an MA in History or Public History? What about a PhD? The application process is open and we would love to hear from you! Click here to start your journey with History!
UNDERGRADUATE
GRADUATE