NEWS
Woodland Cemetery Project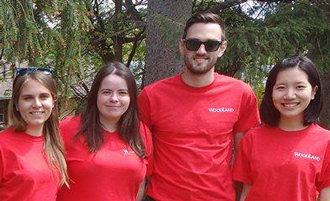 The Woodland Cemetery Project, pioneered by manager Paul Culliton, is in its third year running with plans to recover all of the lost and broken monuments on their property.
Monument restoration work and historical research will be completed by MacKenzie Brash, Piotr Dobrzynski, Levi Hord, Sunny Kim and Alyssa Szilagyi.
MacKenzie Brash will be entering the MA Public History program and Sunny & Alyssa will begin the MA program this Fall.
---
Canada's New $10 Bill
Jonathan Vance has been the historical consultant to the Bank of Canada for the new $10 bill.  It was unveiled on Friday.  For more information on the new bank note, please go to:
http://www.citynews.ca/2017/04/07/new-10-bank-note-unveiled-celebrate-canadas-150th-birthday/
---
ANNOUNCEMENTS
Three Minute Thesis Winner!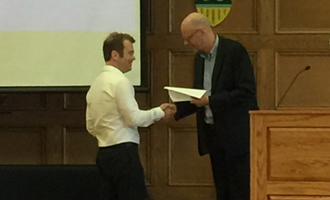 Dr. Mark Tovey recently participated in the 2017 Three Minute Research Competition on Tuesday, May 2nd that was the final event in the Postdoctoral Research Forum. Dr. Tovey did his three minutes on the oral history research. We are thrilled to report that Mark was awarded second prize which comes with $500! Congratulations on your success! 
UNDERGRADUATE
GRADUATE