Luz Maria Hernandez-Saenz
- Associate Professor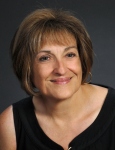 PhD, Arizona, 1993
Telephone: 519-661-2111 ext. 84978
Email: lmhs@uwo.ca
Office: Stevenson Hall 2124
Office Hours: Monday and Wednesday 1:30 - 2:30pm
---
Research Interests
Professor Hernández-Sáenz is a social historian who specializes in Mexico's medical profession and institutions during the eighteenth and nineteenth centuries. She is presently working on the influence of French medicine and the organization of the medical profession in nineteenth century Mexico
---
Selected Publications
Books
(2018) Carving a Niche: The Medical Profession in Mexico, 1800-1870. McGill-Queen's/Associated Medical Services Studies in the History of Medicine, Health, and Society Series. Montreal, McGill-Queen's University Press.
(2012) Espejismo y Realidad: Maximiliano y el Diario del Imperio (México: SEGOB, AGN: 2012).
(2012) Indice de El Diario del Imperio (1865-1867) digitalized version (México: SEGOB, AGN: 2012).
(1997) Learning to Heal. The Medical Profession in Colonial Mexico 1767-1831. American University Series. New York, Peter Lang Publishing.
Book Chapters
(2007) "Boticas y boticarios en el México colonial," A Pie Crónicas de la Ciudad de México, Salud y Ciudad, Consejo de la Crónica de la Ciudad de México, AZo 5, Número 14 (marzo 2007), 44-53.
Refereed Journal Publications:
(forthcoming) "Un problema de equilibrio: las Juntas de Sanidad en México y Puebla, 1813-1859," (México: Colegio de México).
(forthcoming) "Asuntos de vida y muerte: Hospitales en México 1800-1870" (México D.F., Paris, France: Centro de Estudios Mexicanos y de Centroamérica).
(2002) "Matters of Life or Death: Patients and Practitioners at the Hospital of San Pedro, 1790-1802" Bulletin of the History of Medicine, Winter 2002, Vol. 76.
(2001) "'Reducida a la más mínima expresión': Reevaluación de la medicina mexicana a fines del siglo XVIII," Proceedings of the International Congress of History of Science, Mexico City, July 2001.
(2000) "Médicos Criollos y Cirujanos Peninsulares: Criollo Nationalism and the Medical Profession," Canadian Journal of Latin American and Caribbean Studies, Vol. 25, No. 44, January 2000.
(2000)"Seamen, Surgeons and Empire: The Impact of Spanish Medical Naval Reform on New Spain in the Eighteenth Century," The Northern Mariner/Le Marin du Nord, vol. 10, no. 1, January 2000.