Brock Millman
Professor
-Director, International Relations Program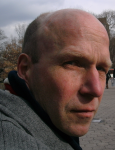 PhD, McGill University, 1992
Telephone: 519-661-2111 ext. 84975
Email: bmillman@uwo.ca
Office: Lawson Hall 2224
Office Hours: Wednesday, 12:00-2:00pm, or by appointment
---
Research Interests
Professor Millman is currently researching Canadian War Policy in the later war years, and examining, in particular, its domestic sources and its connections with post-war realities.
---
Professional Service
Brock Millman was a Western under-graduate prior to going on to the University of London and McGill. Before arriving at Western to teach, he taught at the University of Windsor, the University of British Columbia and the Royal Military College. He is the author of a number of articles and books on international relations and its domestic connections 1917-1940. He is the author of a book concerning the Canadian home front during the First World War recently accepted by the University of Toronto Press. At present, his reseach concerns imperial administration. He has completed one study of the administration of the Somaliland Protectorate, currently under consideration, and is undertaking research into the constitutional history of the British Protectorate in Bechuanaland (Botswana). In another capacity, he is an Army Reserve Officer who is always interested in issues concerning the contemporary Canadian Military, about which he was published several articles.
---
Select Publications
Books
| | |
| --- | --- |
| | (2001) Pessimism and British War Policy, 1916-1918 CASS Series: British Politics and Society, 336 pp. |
| | (2000) Managing Domestic Dissent in First World War Britain CASS Series: British Politics and Society, 352 pp. |
| | (1998) The Ill-Made Alliance: Anglo-Turkish Relations, 1934-1940 McGill-Queen's University Press, 536 pp. |