2016 News Archives
Dec. 22, 2016
Media, Memory, and History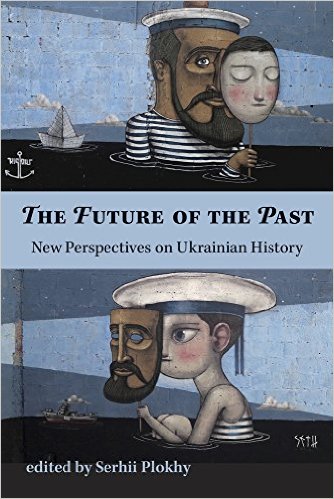 The Future of the Past: New Perspectives on Ukrainian History, containing Professor Marta Dyczok's chapter "Media, Memory, and History", has just been published by the Harvard University Press.
---
Dec. 14, 2016
Six New Volumes in Canadian History & Environment Series

Professor Alan MacEachern edits the Canadian History & Environment series at the University of Calgary Press, and in the past year the series has published six new volumes. All are available in print and simultaneous free, open-access form. Read the full description of the six new titles here, and find the series itself here.
---
Nov. 29, 2016
This Hour of Trial and Sorrow is Now Available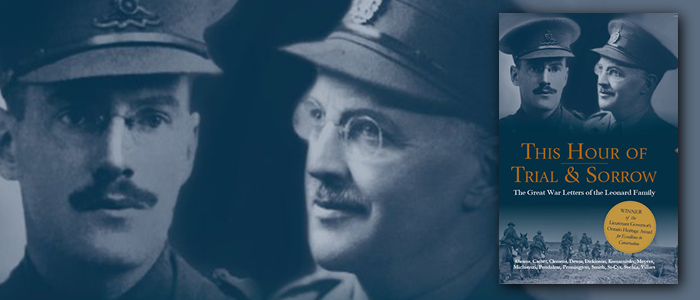 The 2014-15 MA Public History class' award winning book This Hour of Trial and Sorrow: The Great War Letters of the Leonard Family is now available! This book which presents the letters of London's prominent Leonard family written during the First World War tells the story of sons Ibbotson and Woodman on France's Western Front, their father whose local foundry produced war material, and their mother and two sisters who were involved in war volunteer work in the city. This book won the Lieutenant-Governor's Award for Excellence in Conservation in 2016. The book is available at Attic Books, London, Museum London, at the History Department, and on Amazon.
---
Nov. 22, 2016
Michelle Hamilton Interviewed by Dundurn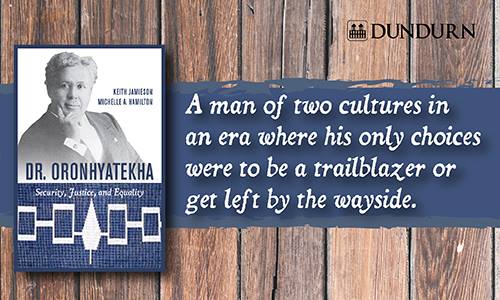 Professor Michelle Hamilton talks about co-writing Dr. Oronhyatekha: A Man of Two Cultures with Dundurn here.
---
Nov. 22, 2016
Engaging Our Communities on YouTube
Watch the October 19, 2016 public discussion Engaging Our Communities: Museums, Galleries, and the Humanities now!
---
Nov. 22, 2016
Marta 
Dyczok Profile
There is a wonderful profile of Professor Marta Dyczok presented by the Faculty of Social Science which begins with: "Our views of the past, and, in fact, the present, are defined by the information available to us. Marta Dyczok, an Associate Professor cross-appointed in History and Political Science, is concerned with how people get their information and how this contributes to the development of memories."
Read the full article, "Dyczok investigates media, memory and disinformation", here.
---
Nov. 16, 2016
Linking Vimy Carvings to Canadian Soldiers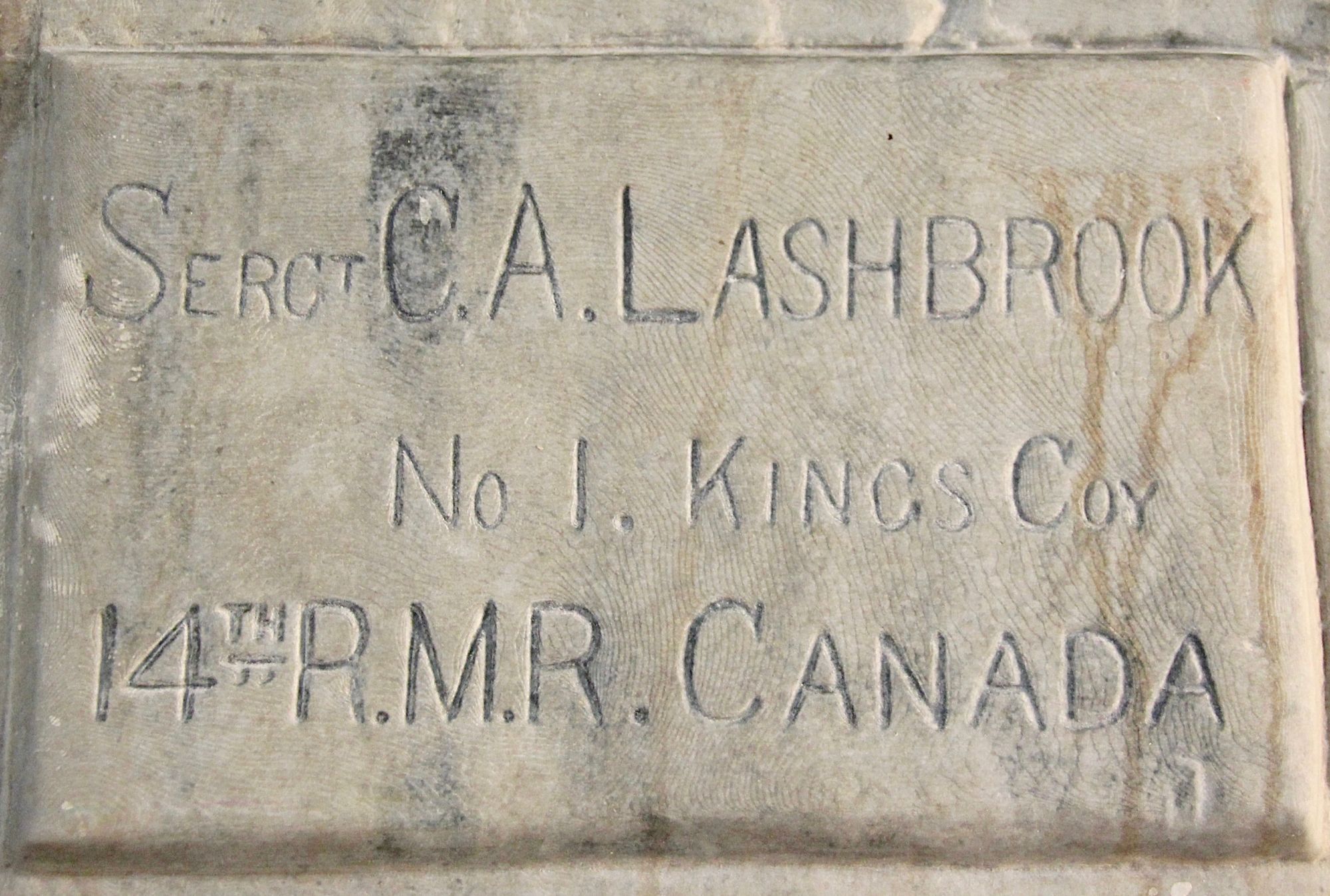 "Everyone knows about Vimy Ridge in terms of the war or Canadian identity in a broad sense," Professor Jonathan Vance explains, "but this introduces us, a century later, to someone who was actually there. It allows us to develop a connection with the soldier as a person, not just a member of an army, and to see what his life was like before it was interrupted by war, to imagine who was in his mind as he was doing the carving." Read the full Western News article, "Connecting carvings to soldiers, sacrifice", here.
---
Nov. 2, 2016
Marta Dyczok's Ukraine's Euromaiden Featured on Open Access Blog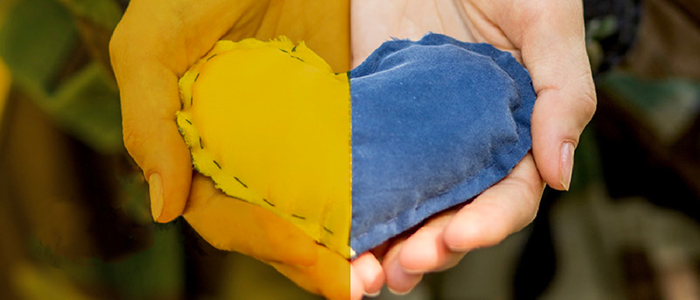 Marta Dyczok's latest book has been featured in the Open Access blog, Old wine in new bottles. Read the post "OA in Action" here.
---
Oct. 31, 2016
PhD Candidate Nina Bozzo To Give Talk on Edwin Seaborn

Nina Bozzo, PhD candidate in History Dept, who explores the history of Canadian Medical Units, will be talking tomorrow (Tuesday, November 1, 2016) on the efforts of Dr. Edwin Seaborn. Dr. Seaborn served as Lieutenant-Colonel of the No. 10 Stationary Hospital established by Western University in England, from 1916 to 1917, and in France, from 1917 until demobilization in 1919.
Read Nina's Western News article on Dr. Seaborn here.
Professor Jonathan Vance will also be there as a member of the London Public Library's Historic Sites Committee that initiates, conducts research and mounts these historic plaques around London.  The Seaborn plaque will be the second London Public Library plaque mounted on campus. It is quite an honour! 
Reserve your seat for the plaque unveiling and lecture here!
---
Oct. 27, 2016
Brock Millman Profile in Western Gazette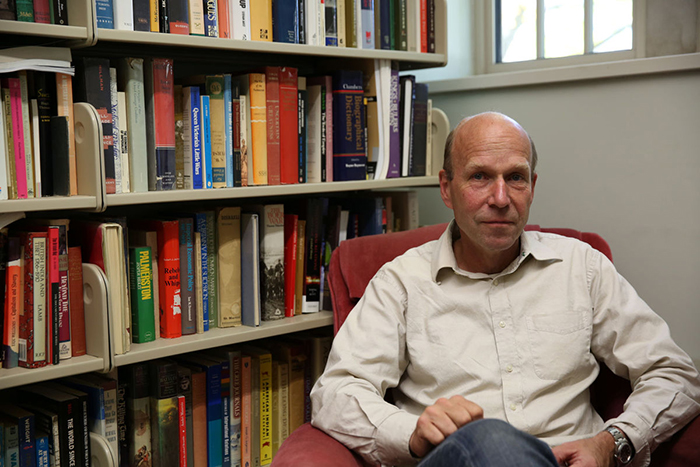 Book lover, military man, traveller, professor -- learn more in Western Gazette's wonderful profile, "Book Lover and History Junkie: Professor Brock Millman".
---
Oct. 27, 2016
2016 Department of History Holiday Fundraiser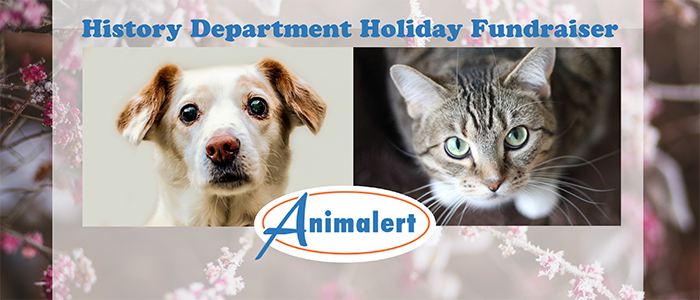 Our upcoming 5th annual holiday fundraiser for History will start November 14th!
Our tradition has been animals, so we have decided this year to support Animalert (www.animalert.ca) – a London, foster based rescue! 
We have reached out to the rescue and they're thrilled for the support.
The goal is to supply them with items on their wish list; plus money to help with their vet costs. Stay tuned for a bake sale at the end of November!
Wish List:
Kitty litter
Good quality cat/kitten food
Good quality dog food
bedding
Cat carriers

Dog crates
Dog beds
Cat/dog toys
treats

Collars
Leashes
Litter pans/scoops
Monetary donations towards vet bills
So mark your calendar and start bringing in donations on November 14th!
*Also, please send Kara Brown (kbrow@uwo.ca) a picture of your pet, along with its name*
---
Oct. 20, 2016
Jim Woycke's Friends Help Him Publish Book, Esprit de Corps, Posthumously

Many people in the Department of History will remember Jim Woycke who taught at Western University from 1990 until 2004. He died in 2010 without seeing his book Esprit de Corps, about the history of bodybuilding in North America, published. However, his friends took up the task and now Esprit de Corps can be found in Scholarship@Western. Read the full Western News story here.
---
Oct. 18, 2016
History Society Goes to Jail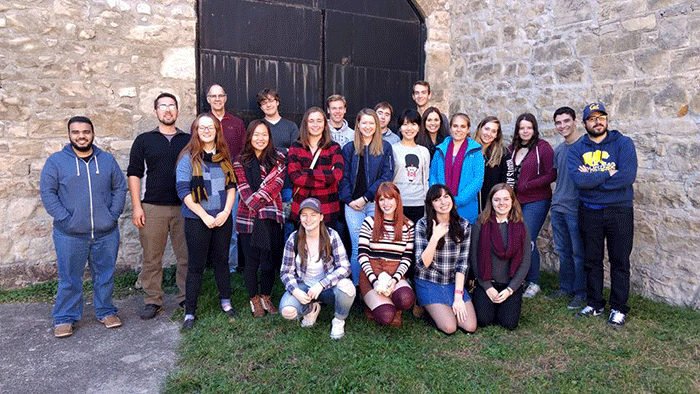 The History Society visited the Historic Huron Gaol in Goderich on Friday, October 14, 2016. The Huron Gaol was the jail for Huron County for 131 years (from 1841 to 1972). If you want to visit it yourself, you have a few days left -- the Huron Gaol is open from May 1 to October 26 this year. For more information, visit their website here: http://www.huroncountymuseum.ca/gaol/.
The History Society is an academically based club that operates with close affiliation to the Department of History. The club pursues academic as well as social events and gives students the opportunity to interact with those of similar interests and academic goals. If you are interested in joining the History Society, please contact them at uwo.history.society@gmail.com. Membership is $10 and includes a copy of The Mirror, Canada's oldest undergraduate history journal.
---
Oct. 18, 2016
PhD Candidate Tristan Johnson Provides a Brief Introduction to Political Correctness 
There was a debate yesterday evening at Wolf Performance Hall. The motion was: "Be it resolved that political correctness has gone too far". Wolf Performance Hall is a 300 seat theatre and it was almost filled to capacity.
PhD candidate Tristan Johnson produced a historical context video on political correctness to open the debate. This video premiered at the debate and was released online a few hours later. You can view this video above or on Tristan's YouTube page Step Back History which "invites you to take a step back, consider the past and how it connects to today".
Also helping out at the debate was Public History MA alumni Rachel Pennington. She is London Arts Council's Public Art Specialist, and was there assisting with stage set up.
The winner of the debate was the side for the motion.
---
Oct. 12, 2016
Dr. Oronhyatekha: Security, Justice, and Equality

Professor Michelle Hamilton will be giving a talk about her latest book (co-authored with Keith Jamieson) on October 18, 2016 at 9:30 a.m. in the McKellar Room. Here is a description of the book:
A man of two cultures in an era where his only choices were to be a trailblazer or get left by the wayside

Dr. Oronhyatekha ("Burning Sky'), born in the Mohawk nation on the Six Nations of the Grand River territory in 1841, led an extraordinary life, rising to prominence in medicine, sports, politics, fraternalism, and business. He was one of the first Indigenous physicians in Canada, the first to attend Oxford University, the Grand River representative to the Prince of Wales during the 1860 royal tour, a Wimbledon rifle champion, the chairman of the Grand General Indian Council of Ontario, and Grand Templar of the International Order of Good Templars. He counted among his friends some of the most
powerful people of the day, including John A. Macdonald and Theodore Roosevelt. He successfully challenged the racial criteria of the Independent Order of Foresters to become its first non-white member and ultimately its supreme chief ranger. At a time when First Nations peoples struggled under assimilative government policy and society's racial assumptions, his achievements were remarkable. Oronhyatekha was raised among a people who espoused security, justice, and equality as their creed. He was also raised in a Victorian society guided by God, honour, and duty. He successfully interwove these messages throughout his life, and lived as a man of significant accomplishments in both worlds.
---
Oct. 7, 2016
Wait, Wasn't That...

The Late Professor Harold R. Kingston (History Postdoc Mark Tovey in costume) gave tours at the Cronyn Observatory during Doors Open London 2016. Read the article here.
---
Oct. 6, 2016
The Evolution of Ukrainian Media since Independence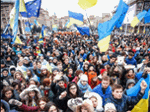 Professor Marta Dyczok is giving a talk on "The Evolution of Ukrainian Media Since Independence" at the University of Cambridge on October 11. For more information, click here.
---
Oct. 5, 2016
American Historical Association Announces 2016 Prize Winners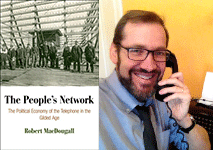 Congratulations once again to Prof. Robert MacDougall upon receiving the Albert B. Corey Prize in the history of Canadian-American relations or the history of both countries (previously announced by the Canadian Historical Association) for for The People's Network: The Political Economy of the Telephone in the Gilded Age (Univ. of Pennsylvania Press, 2014).
---
Sept. 23, 2016
Making a Middle Ages Connection in Politics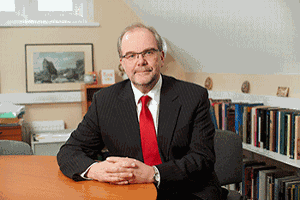 There's a wonderful article in Western News about Mark Ormrod who will be the speaker in the Goodman Lecture series presented next week on September 26, 27, and 28. Please read the article here.
---
Sept. 9, 2016
Professor Dyczok at Munk School of Global Affairs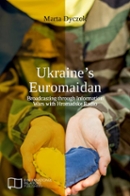 On September 9 Professor Dyczok will be presenting her latest book, Ukraine's Euromaidan: Broadcasting through Information Wars with Hromadske Radio, at the University of Toronto's Munk School of Global Affairs. She will be introduced by the Toronto Star's Senior Correspondent Olivia Ward.
Click here for details.
---
Sept. 2, 2016
Donation from the Estate of Professor Ken Hilborn Creates Awards for History Students

Professor Kenneth Hilborn bequeathed an estate gift of $1,000,000 to Western University, of which $750,000 was directed to the Department of History to establish awards for undergraduate and graduate students.
Hilborn was a graduate of Queen's University and the University of Oxford, where his supervisor was A. J. P. Taylor. He taught courses in History and International Relations at The University of Western Ontario from 1961 to 1997. He died in 2013 at age 79.
Ken Hilborn's generous gift to the history department gives a great boost to undergraduate and graduate students. The Hilborn awards recognize students with exceptional academic records and make it possible for students to enrich their studies through internships, conferences and travel for research.

Dr. Francine McKenzie, Chair, History
Through the endowment, the Department of History has established:
The Professor Kenneth Hilborn Doctoral Completion Award, awarded to a graduate student in the Doctoral program in History
Professor Kenneth Hilborn Graduate Student Award for Research and Conference Travel awarded to graduate students in history
Professor Kenneth Hilborn Graduate Internship in Public History consisting of an internship placement under the guidance of a professional public historian, as part of their existing internship program.
The Professor Kenneth Hilborn Global Opportunities Award supporting undergraduate students participating in a Western University international experience
The Professor Kenneth Hilborn International Relations Graduation Scholarship awarded to a student graduating with an Honor Specialization in International Relations
Professor Kenneth Hilborn International Relations Internships, awarded to full-time History students pursuing an Honors Specialization in International Relations. Internships may be held within Canada or internationally.
---
August 22, 2016
Congratulations, Laurel Shire!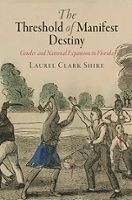 The Department of History congratulates Professor Laurel Shire on the publication of her new book, The Threshold of Manifest Destiny: Gender and National Expansion in Florida. Click here for more information.
---
August 2, 2016
Pier 21 Partnership Puts Public History Program on the National Stage

Through the 2015-2016 academic year, students from the MA in Public History program worked with the Canadian Museum of Immigration at Pier 21 to tell stories of US immigration to Canada. Their work is now on display on the museum website and one of the students, Alexandra Weller, is completing an internship at the museum.
The program has taken on community projects for 30 years, but the connection with Pier 21 is the first partnership with a national museum.

To continue reading, please click here.
---
July 19, 2016
Professor Dyczok Visits Ukraine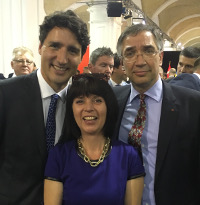 Prime Minister Justin Trudeau traveled to Ukraine for an official visit from July 10 to 12, 2016.
Professor Dyczok was invited to the Embassy Reception, where she met with the Prime Minister and Canada's Ambassador to Ukraine, the Honorable Roman Waschuk.
To learn more about the visit and the Canada-Ukraine Free Trade Agreement that was signed on July 11, please listen to Professor Dyczok's new show, Ukraine Calling, on Hromadske Radio (Public Radio Ukraine). It features an interview with International Trade Minister Chrystia Freeland who signed the agreement, the latest headlines from Ukraine, and music. Please visit the radio episode link here: http://hromadskeradio.org/en/programs/ukraine-calling/canada-and-ukraine-shared-values-and-real-economic-opportunities.
Hromadske Radio was featured in Prof. Dyczok's latest book, Broadcasting through Information Wars with Hromadske Radio. A free download of the book is available here: http://www.e-ir.info/2016/03/22/open-access-book-ukraines-euromaidan-broadcasting-through-information-wars-with-hromadske-radio/.
---
May 3, 2016
Public History MA students conduct internships across Canada!
Brett Bilyk, Historic Resources Management Branch, Alberta Culture and Tourism, Edmonton, AB
Robert DeRose, D.K. Seaman Hockey Resource Centre, Hockey Hall of Fame, Toronto, ON 
Kaiti Hannah, Batoche National Historic Site, Rosthern, SK
Heather Hepburn, Royal Ontario Museum, Toronto, ON
Madison Hamilton, Ontario Heritage Trust, Toronto, ON
Thomas Littlewood, Canadian War Museum, Ottawa, ON
Montanna Mills, Royal British Columbia Museum, Victoria, BC
Alison Nagy, Canada's History, Winnipeg, MB
Rebecca Smithers, Canadian Museum of Nature, Ottawa, ON
Alexandra Weller, Canadian Museum of Immigration at Pier 21, Halifax, NS
---
May 1, 2016
New Mitacs Postdoctoral Fellow - Dr. Mark Tovey
The Public History program is delighted to announce its very first Postdoctoral Fellow starting this summer (May 2016-August 2018)! Mark Tovey (Carleton PhD, 2011) has won a Mitacs Postdoctoral Fellowship to conduct oral histories of the St-George-Grosvenor-Piccadilly neighbourhood, in conjunction with the Heritage Conservation District study currently led by the city of London and Tausky Heritage Consultants. Dr. Tovey will research beyond built heritage to study the meaning of cultural landscapes and material culture. The end research product will be an interactive website with geolocated objects associated with oral history video clips.
---
Mar. 30, 2016
Historian at Heart - Charles Fairbank and Western
Mr. Charles Fairbank (BA'63) and the Robert Cochrane Lambton County Fellowship has helped young historians gain hands on experience with local history. For more of the article, click here.
---
Feb. 10, 2016
Professor Marta Dyczok's Exhibit at Weldon Library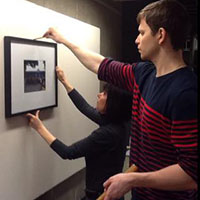 Professor Marta Dyczok shares preliminary findings from her sabbatical research on people displaced by Russia's annexation of Crimea and hybrid war in eastern Ukraine in a photo exhibit, 'Faces of Displacement in Ukraine.' On at the Spencer Gallery, Weldon Library, for the entire month of February 2016. One portrait, Sofiika Lysenko, 7 years old. Born and raised in Donets'k. Now lives and goes to school in Kyiv. "When the shelling started, Mama said 'pack your things." To get a preview of Prof Dyzcok's exhibit, please click here.
---
Jan. 25, 2016
Congratulations Public History Graduates!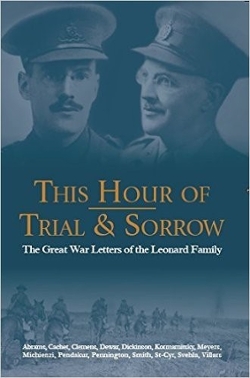 On behalf of the History Department we would like to congratulate our 2014-15 Public History graduates who have received the Lieutenant Governor's Ontario Heritage Award for Excellence in Conservation for their book, This Hour of Trial and Sorrow: The Great War Letters of the Leonard Family.
Foreword by Professor Michelle Hamilton (Director of Public History)- By Lauren Abrams, Tamar Cachet, Nick Clemens, Taryn Dewar, Scott Dickinson, Nick Kormarnitksy, Alex Meyers, Nikki Michienzi, Vasanthi Pendakur, Rachel Pennington, Frank J. Smith, Nicole St. Cyr, Dominik Svehla, and Emily Villars.
Awards will be presented at the Legislative Building, Queen's Park, in Toronto on February 26th, 2016 at 6:00pm
This award recognizes exemplary contributions to heritage conservation.
Congratulations and well done!
---
Jan. 19, 2016
The Pass System Free Screening
A free screening of The Pass System will be shown this coming Monday, January 25, 2016 in Room V214 at Huron University College.
"The Northwest Resistance of 1885 and for over 60 years, the Canadian Government denied many Indigenous peoples of the prairies the basic freedom to leave their reserves, all the while knowing there was no basis in law for the policy. This investigative documentary features Cree, Saulteaux, Dene, Ojibwe and Blackfoot Elders and their stories of living under and resisting the system, revealing a little-known picture of life under segregation. In Canada."
DIRECTOR Alex Williams NARRATION Tantoo Cardinal EDITOR Igal Hecht MUSIC Cris Derksen EXECUTIVE PRODUCER James Cullingham
PRODUCED IN ASSOCIATION WITH TAMARACK PRODUCTIONS, WWW.TAMARACKPRODUCTIONS.COM, facebook.com/thepasssystem
---