History Students' win at Ball State Conference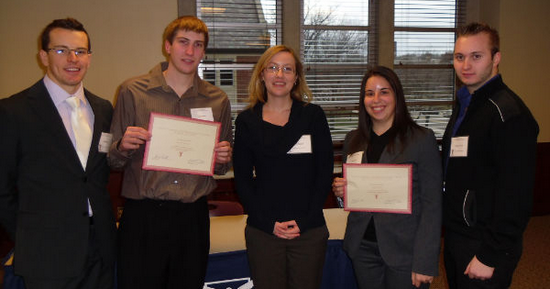 The students were all smiles having returned from the Ball State History Conference in Indiana. Our team (pictured above from left to right) included Jacob Damstra, Joseph Bodley, Shira Lurie and Michael Buttazzoni. Professor Karen Priestman (centre) accompanied the student delegation.
Joseph Bodley and Shira Lurie won the two undergraduate prizes at the conference for the papers entitled "The Noble Radical: Alexander Radishchev and the Culmination of Eighteenth Centure Enlightenment throught in Russia" (Bodley) and "Loading the Dice: Gambling and the Constraint of Chance in Colonial Virginia" (Lurie).