Eona Karakacili
- Assistant Professor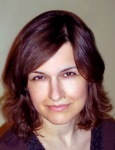 PhD, University of Toronto, 2001
Telephone: 519-661-2111 ext. 84968
Email: eona@uwo.ca
Office: Lawson Hall 2264
Office Hours: On leave
---
Research Interests
Eona Karakacili is an economic historian whose research centers upon the influences of agricultural productivity and income distribution to growth, as well as issues in global divergence of wealth, with a focus in the latter on development within the agricultural sector.
---
Current Research Project
I am completing a book manuscript, which is entitled The Origins Of Growth: English Arable Fourteenth Century Labour Productivity Rates, A Case Study. It supplies the first direct measurement of such rates for pre-industrialized countries and does so for a nation that is a focal point in the literature: England. It finds that the output of pre-medieval English arable workers, allegedly at their nadir in the first half of the fourteenth century, equal the literature's best estimates for their early nineteenth century counterparts. It thereby negates the current notion of an agricultural revolution in such rates serving as a necessary precursor to eighteenth century industrialisation. These research findings challenge current mainstream pre-industrial growth models and provide new perspectives on medieval growth, living standards and serfdom.
---
Selected Publications
Referred Journal Publications
"English Agrarian Labor Productivity Rates Before the Black Death: A Case Study," Journal of Economic History 64 (2004): 24-60.
"Peasants, Productivity and Profit in the Open Fields of England: A Study of Economic and Social Development," Journal of Economic History 62 (2002): 583-43.
---
Conferences Organized:
2007 - Medieval Social and Political Institutions: Their Economic Effects (co-organizer)
2005 - Medieval Global Economies (co-organizer)
---
Awards & Distinctions:
2002-03 Professor for the Future Fellow
University of California, Davis
2001 Alexander Gerschenkron Prize
Best Dissertation, Economic History Association