Eli Nathans
- Associate Professor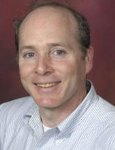 PhD, Johns Hopkins University, 2001
Telephone: 519-661-2111 ext. 84977
Email: enathans@uwo.ca
Office: Lawson Hall 2217
Office Hours: Mondays 3:30-5:00pm
---
Research Interests
Professor Nathans' research interests include the laws and policies governing citizenship, especially in Germany, as well as courts, lawyers, and the administration of justice in Nazi Germany. His current research project highlights the cultural change in West Germany after 1945.
---
Teaching Philosophy
Historical study offers the opportunity to move beyond the limits of one's own time and place, to observe and analyze societies often radically different from one's own. It enables students to examine patterns that are larger than an individual life or even of several lives. It explores the ways in which contemporary societies are the product of past experiences and choices, or perhaps break with their pasts. My classes emphasize the examination of original sources, including memoirs, private letters, philosophical and religious works, novels, and government documents. This diversity of sources offers many different perspectives and speaks to many different questions. I seek to develop students' ability to read critically and carefully, and to express themselves clearly and succinctly in discussions and in essays.
Major Research Projects
My current project is a study of the pioneering radio broadcasts and television documentaries about the United States made in the 1950s by the West German journalist Peter von Zahn. Part intellectual biography, part analysis of significant debates in West Germany, part study of an intensive encounter with the United States, the book helps explain the transformation of postwar West Germany. As a soldier in the Wehrmacht in World War II, Zahn held the militantly elitist views typical of young men in Germany's educated middle class. He reconsidered these positions in his postwar broadcasts. At the same time he coldly assessed the capacity of the United States to win the Cold War. His broadcasts examined McCarthyism, the civil rights movement, as well as various aspects of American society, politics, and culture. Zahn's broadcasts were one important voice in West German and European conversations about the defects and virtues of modern democratic societies and especially of the United States. Zahn's analyses remain startlingly relevant today. The study should appear in 2017 with Palgrave Macmillan.
---
Selected Publications
Books & Monographs:
The Politics of Citizenship in Germany: Ethnicity, Utility and Nationalism (Berg Publishers, 2004).
Reviewed in:


The American Historical Review 113 (2008) 929-30,
The English Historical Review 498 (2007) 1098,
The International History Review 28 (2006) 909-11;
Canadian Journal of History 41 (2006) 368-70;
German Studies Review 29 (2006) 436-7;
Historische Zeitschrift 280 (2005) 756-7;
Central European History 38 (2005) 480-2;
H-German (May 2005) [read review]; and
German Society and Politics 22 (2004) 65-9.

The book was also discussed in two review articles:


Annemarie Sammartino, "After Brubaker: Citizenship in Modern Germany, 1848 to Today," German History 27 (2009), 583-99.
L. Nuzzo, "Cittadinanza: un percorso di lettura" [Citizenship: a Guide to the Literature], in Rg [Rechtsgeschichte, or Legal History] 8 (2006) 129-47; and
Franz Schlegelberger, Volume 3 of Der Unrechts-Staat, translated by Günter Frankenberg (Nomos Verlag, 1990).
Reviewed in:


Kritische Justiz 25 (1992) 120-5;
The American Journal of Comparative Law 39 (1991) 459-62;
Neue Justiz 6 (1991) 265;
Staatsanzeiger Hessen 9 (1991) 657; and
Tijdschrift voor Privaatrecht (1991) 1012-4.

It was also discussed in two review articles:

Hans Wrobel, "Schlegelberger und seine Biographen: Kritische Anmerkungen zu zwei Sichtweisen einer Person," Ius Commune: Zeitschrift für Europäische Rechtsgeschichte 20 (1993) 273-89.
T. Harrison, "Political Police and Lawyers in Hitler's Germany," German History 10 (1992) 226-37 and
Articles:
"Peter Von Zahn über Rassismus in den USA," (Peter Von Zahn on Racism in the United States) in Aus Politik und Zeitgeschichte 1-2 (2009): 20-26. [read article]
Book Reviews:
Review of Steven Schroeder, To Forget It All and Begin Anew. Reconciliation in Occupied Germany, 1944-1954 (University of Toronto Press, 2013), in The University of Toronto Quarterly 84:3 (Summer 2015): 226-8.
Review of Christoph Hendrik Müller, West Germans Against the West. Anti-Americanism in the Media and Public Opinion in the Federal Republic of Germany, 1949-68 (Palgrave Macmillan, 2010), in Central European History.45:2 (2012), 365-8.
Review of Ann Goldberg, Honor, Politics, and the Law in Imperial Germany, 1871-1914 (Cambridge University Press, 2010), in The American Historical Review 116:4 (2011), 1214-5.
Review of Andreas Fahrmeir, Citizenship. The Rise and Fall of a Modern Concept (New Haven: Yale University Press, 2007, in Rg [Rechtsgeschichte, or Legal History] 15 (2009), 211-216.
Review of Christina von Hodenberg, Konsens und Krise. Eine Geschichte des westdeutschen Medienöffentlichkeit 1945-1973 (Wallstein Verlag, 2006), in Central European History 41:1 (2008), 172-4.
Review of Deniz Gökturk, David Gramling and Anton Kaes, eds.,Germany in Transit: Nation and Migration 1955-2005 (University of California Press, 2007), in Nations and Nationalism 14:1 (2008): 196-198.
Review of Oliver Trevisiol, Die Einbürgerungspraxis im Deutschen Reich 1871-1945 (Göttingen: V&R unipress, 2006), published in H-German in July 2007. [read review]
Review of Michael Stolleis, A History of Public Law in Germany 1914-1945, translated by Thomas Dunlap (New York: Oxford University Press), in European Historical Quarterly 37:1 (2007), 176-178.
Review of Christian Geulen, Wahlverwandte. Rassendiskurs und Nationalismus im späten 19. Jahrhundert (Hamburg: HIS, 2004), in Central European History 40:1 (2007), 153-6.
Review of Nikolaus Wachsmann, Hitler's Prisons: Legal Terror in Nazi Germany (New Haven: Yale University Press, 2004), in Punishment and Society 8:4 (2006): 487-490.
Review of Diemut Majer, "Non-Germans" under the Third Reich: The Nazi Judicial and Administrative System in Germany and Occupied Eastern Europe, with Special Regard to Occupied Poland, 1939-1945, translated by Peter Thomas Hill, Edward Vance Humphrey, and Brian Levin (Baltimore: Johns Hopkins University Press, 2003), in The American Journal of Legal History 47 (2005): 113-116.
Review of Andreas Fahrmeir, Citizens and Aliens: Foreigners and the Law in Britain and the German States 1789-1870 (Oxford, 2000), published in H-Net in June 2003. [Read Review]