Current Students
To find out more about our students and their projects, check out our students' blogs.
2016-17 Students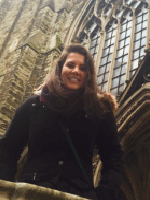 Jennifer Bate graduated from Carleton University (2015) with an Honours B.A. in History and a minor in English Language and Literature. During her undergraduate degree, Jennifer worked for the Research and Archives Collections at Carleton University where she took part in the ongoing Athletics Digitization Initiative, digitizing reel-to-reel films, and the Ugandan Collection Digitization project, processing and digitizing rare Ugandan Scrapbooks. Jennifer also volunteered as the Director of Internal Affairs and Co-Finance for the Carleton History Undergraduate Society. In addition to having her personal research published in the Carleton Classics Journal Corvus, Jennifer co-wrote and produced an award-winning documentary detailing the impact of the St. Lawrence Seaway expansion project and the internal displacement of rural communities in Upper Canada. It was through this experience that she became passionate about making history accessible to the public. Jennifer has a particular interest in Digital History, and hopes communicate history across various mediums in a new and engaging way.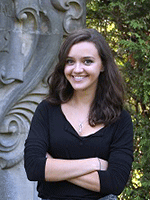 Jessica Di Laurenzio graduated from the University of Western Ontario (2016) with an Honours B.A. in History and a minor in Spanish. Her research interests include social and gender history, especially in Latin America and the United States. For the past two summers, Jessica worked at the Ontario Historical Society, assisting with a wide range of projects including digitizing their corporate archives, incorporating new heritage groups, researching the historic John McKenzie House, and creating informational displays for the public. Through this experience, she gained an appreciation for local history and the contributions of non-profit organizations. Jessica is looking forward to exploring new ways to engage the public with history, especially through digital methods, and in the future hopes to work in an archive or heritage organization.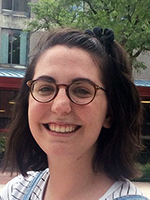 Grace Evers graduated from the University of Guelph (2016) with an Honours BA in History and French Studies. During her undergraduate studies, her research interests were pre-Revolution French history with a focus on religion and early modern Middle East history. During summer of 2015, Grace worked in Cache Creek, British Columbia, where she was a historic interpreter and shared British Columbia's gold rush history with visitors. She spent this past summer at the Art Gallery of Guelph working with the gallery's collection and database to prep for an e-museum and on various copyright projects. Grace is passionate about history being made accessible to the public and hopes to work in museums or at heritage sites in the future.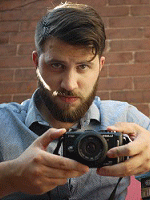 Kyle Lariviere graduated with distinction from the University of Windsor (2016) with an Honours B.A. in History and Developmental Psychology with Thesis. During his undergraduate studies he served as both Vice-President and President of the History Students' Association, while also acting as a History Mentor, Research Assistant, and FAHSS Representative on the Faculty Coordinating Council among other various administrative committees. As a social historian, Kyle finds himself fascinated not only by what we remember but also how we remember. To this end, his undergraduate thesis in Psychology was in part an exploration of the theoretical frameworks with which memory itself is studied. His primary focus on social memory and his affinity for the digital medium are what lead him to Western's Public History program. Kyle's current research includes the study of Canadian Soldiers overseas, their correspondence, and the ways in which their subjective experience conformed or deviated from the 'official' history.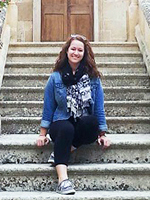 Paige Linner graduated summa cum laude from the University of Ottawa (2016) with an Honours B.A. specializing in Classical Studies and minoring in Religious Studies. During her undergraduate studies she volunteered at the University of Ottawa's Museum of Classical Antiquities and was the Vice President of Records (2014-15) and Finance (2015-16) on the Student Association of Classical Studies. She has had four of her research papers published in two undergraduate journals. Paige has a wide variety of interests, but is most fascinated by artistic and mythological representation in the ancient world and contemporary religion. Outside of school Paige works at a small museum in her hometown of Owen Sound. Moving forward in her career, Paige hopes to work in museums or heritage sites and be an advocate for the importance of preserving history.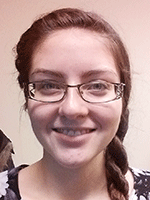 Lilia Lockwood graduated from the University of Ottawa (2016) with an Honours B.A. in History and a minor in Political Science. During her degree, her work and volunteer experience introduced her to the numerous ways we encounter history outside the classroom. She became interested in how the government preserves and presents history while working at Parks Canada, where she wrote their online feature This Week in History, and later while at the Privy Council Office, where she reviewed historical documents requested by the public. In her free time Lilia volunteered at several museums, including the Canadian War Museum. Providing research guidance to the public as a member of its Volunteer Research Committee sparked a curiosity about military history, which led to her most recent job transcribing letters for the Juno Beach Centre. Lilia is equally involved in history at the local level, having volunteered for four years at Ottawa's Bytown Museum.  As a founding member of its Youth Council she created and gave tours, wrote for their blog, and helped redesign the children's exhibit. Lilia is excited to gain new perspectives on olden times this coming year!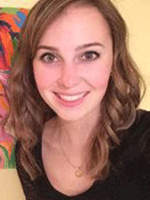 Kelsey Priestman graduated with distinction from the University of Guelph (2016) with an Honours B.A in History and a minor in Museology. For the past three summers she has exercised her paleography skills while working with the historical data research unit at the University of Guelph on the 1861 census project. Over the summer of 2016, she was the office manager and data analyst, which involved leading a team of eleven research assistants, managing an access database and editing transcribed census pages. Beyond volunteering at the Civic Museum in her fourth year, she has been published in Guelph's art history journal "ARTHattack" most recently for her exploration of 20th century prisoner tattoos in the Kingston Penitentiary. Her enthusiasm for public history became clear when she had the opportunity to share in writing a plaque and several audio scripts for the University of Guelph's Historical Walking Tour. Kelsey has always loved the way that history and art can communicate, educate and entertain the public, and she looks forward to aiding this interpretation in the future.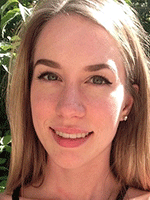 Mary Spinks graduated from the University of Western Ontario (2016) with an Honours B.A in Bioarchaeological Anthropology and Classical Studies. During her undergraduate degree, Mary had the opportunity to participate in the Vindolanda Field School, under the direction of Dr. Elizabeth Greene and Dr. Alexander Meyer of the Classical Studies Department. The field school provided her with experience in archaeological excavation, and was instrumental in her decision to pursue a Master's degree in Public History. Mary has work experience as a historic interpreter at a National Historic Site, as well as in the Cultural Resource Management (CRM) sector as an archaeological field technician. Her research interests include colonial history and archaeology, specifically of the War of 1812 and 19th-century domestic life. Mary looks forward to developing new skills that will assist her in sharing her passion for material culture with the public.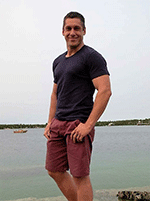 Thomas Van Dewark graduated from the University of Western Ontario (2015) with a B.A. in History. Thomas' interest in Public History grew from his employment as a backcountry guide in Northern Ontario. A large portion of that work involved teaching Canadian, First Nation, and Environmental History to Anishinaabe youth groups and international guests. Thomas volunteered at Banting House National Historic Site of Canada during his undergraduate studies. While there he served as an historical interpreter, researched and wrote a two-month Twitter campaign surrounding the sixty-fifth anniversary of Sir Frederick Banting's death, and assisted in the identification of newly acquired photos and medical artifacts. Thomas continues his volunteer work at the Royal Canadian Regiment Museum. His past projects at the museum include assisting the collections registrar in the process of reorganizing and inventorying museum archives as well as assisting in the commemoration ceremony for the 100th anniversary of the Battle of Mount Sorrel. Thomas looks forward to honing his skills as a researcher by learning to write code for Wolfram Mathematica and broadening his Public History skill-base through the study of interactive exhibit design.