The J.J. Talman Lecture Series
Unsettling Ethnic History: Jewish-Indigenous Encounters in Canada
Tuesday, March 3rd, 2020
2:30pm - 4:00pm (with reception to follow)
Location: Conron Hall, UC 3110
 Our 2020 Speaker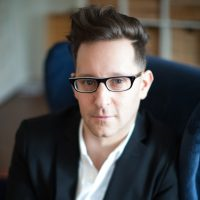 David Koffman
David S. Koffman is the J. Richard Shiff Chair for the Study of Canadian Jewry and Associate Professor in the Department of History at York University. He is also the Editor-in-Chief of the journal Canadian Jewish Studies / Études juives canadiennes. His recent book, The Jews' Indian: Colonialism, Pluralism, and Belonging in America (Rutgers University Press, 2019), investigates the historical relationship between American Jews and Native Americans in the cultural imagination and in face-to-face encounters.   
---
About the J.J. Talman Lecture Series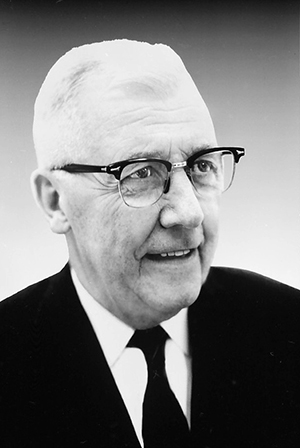 Presented by the Department of History and Western Libraries
The J.J. Talman Lecture Series focuses on Ontario history, Ontario regional collections and innovative uses thereof, or previously unstudied aspects of Canadian history.
Reflecting the breadth of Dr. Talman's career at Western, as a respected historian and Chief Librarian, the lectures are organized annually by a joint committee comprised of representatives from the Department of History and Western Libraries.
The J.J. Talman Lecture Series was envisioned and is funded by Raj Jain, Librarian Emerita, and her brother, Dr. Sushil Jain, in gratitude for Dr. Talman's many personal kindnesses, and to recognize his substantial contribution to Western.
---
Past Talman Lectures
| | | |
| --- | --- | --- |
| Year | Lecturer | Lecture Title |
| 2019 | Dr. Barrington Walker | The Honourable Leonard Braithwaite: The Imprint of a Black Canadian Legal Pioneer on the History of Modern Ontario |
| 2017 | Prof. Constance Backhouse | Viola Desmond: Her Historic Challenge to Race Segregation in Canada and Her Appearance on Our $10 Note |
| 2015 | Prof. Jane Errington | 'A burthen to the community'? J.B. Hawke and Managing Migration to Upper Canada |
| 2013 | Prof. Alan Taylor | Settling and Unsettling Borders: Continental Legacies of the War of 1812. |
| 2012 | Dr. Cecilia Morgan | "Among the Six Nations": Celia B File and the Politics of Writing Memory, History and Home in Southern Ontario, 1920s-1960s |
| 2011 | Dr. Tim Cook | Ghosts from the Trenches: Stories of the Supernatural and the Uncanny among Canada's Great War Trench Soldiers |
| 2009 | Dr. Carl Benn | Mohawks in the Sudan War, 1884-85 |
| 2008 | Dr. Peter Neary | From War to Peace: Canada in the 1940s |
---
Accessibility
Please contact us at history-inquiries@uwo.ca if you require information in an alternate format, or if any other arrangments can make this event accessible to you. For a campus accessibility map please visit:   http://www.accessibility.uwo.ca/resources/maps/index.html.