Talman Lectures
The Honourable Leonard Braithwaite: The Imprint of a Black Canadian Legal Pioneer on the History of Modern Ontario
Thursday, March 21, 2019
2:30 - 4:00pm
Location: Conron Hall, UC 3110
About Our 2019 Speaker
Dr. Barrington Walker
Department of History, Queen's University
Barrington Walker  is an historian of Modern Canada who focuses on the histories of Blacks, race immigration and the law.  His work seeks to illuminate the contours of Canadian modernity by exploring Canada's emergence as racial state through its histories of white supremacy, slavery, colonization/immigration, segregation and Jim Crowism. Much of his work considers how these practices were legitimized, and in some instances contested, by the rule of law and legal institutions. He is the author of Race On Trial: Black Defendants in Ontario's Criminal Courts (University of Toronto Press and the Osgoode Society for Canadian Legal History, 2010) which was shortlisted for the Ontario Legislature Speaker's Book Award for 2012.  He has also edited two collections: The African Canadian Legal Odyssey: Historical Essays (University of Toronto Press and the Osgoode Society for Canadian Legal History, 2012) and The History of Immigration and Racism in Canada: Essential Readings (Canadian Scholars Press, 2008).

He is currently working on two new books. The first is Colonizing Nation: A Canadian History of Race and Immigration (under contract with Oxford University Press). The second is Dark Peril: Blacks and the Social Order in North America's Urban Landscape, 1992-2012. With Dr. Jeffrey Brison, he is also is the co-founder and co-convener of the Arthur Lower Workshop Series in Canadian History. This is a new forum for prominent and emerging scholars from all regions of Canada and beyond to present advanced research to the department.
---
About the J.J. Talman Lecture Series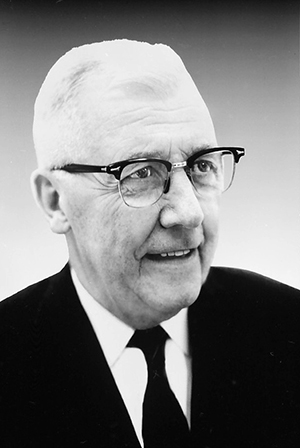 Presented by the Department of History and Western Libraries
The J.J. Talman Lecture Series focuses on Ontario history, Ontario regional collections and innovative uses thereof, or previously unstudied aspects of Canadian history.
Reflecting the breadth of Dr. Talman's career at Western, as a respected historian and Chief Librarian, the lectures are organized annually by a joint committee comprised of representatives from the Department of History and Western Libraries.
The J.J. Talman Lecture Series was envisioned and is funded by Raj Jain, Librarian Emerita, and her brother, Dr. Sushil Jain, in gratitude for Dr. Talman's many personal kindnesses, and to recognize his substantial contribution to Western.
---
Past Talman Lectures
| | | |
| --- | --- | --- |
| Year | Lecturer | Lecture Title |
| 2017 | Prof. Constance Backhouse | Viola Desmond: Her Historic Challenge to Race Segregation in Canada and Her Appearance on Our $10 Note |
| 2015 | Prof. Jane Errington | 'A burthen to the community'? J.B. Hawke and Managing Migration to Upper Canada |
| 2013 | Prof. Alan Taylor | Settling and Unsettling Borders: Continental Legacies of the War of 1812. |
| 2012 | Dr. Cecilia Morgan | "Among the Six Nations": Celia B File and the Politics of Writing Memory, History and Home in Southern Ontario, 1920s-1960s |
| 2011 | Dr. Tim Cook | Ghosts from the Trenches: Stories of the Supernatural and the Uncanny among Canada's Great War Trench Soldiers |
| 2009 | Dr. Carl Benn | Mohawks in the Sudan War, 1884-85 |
| 2008 | Dr. Peter Neary | From War to Peace: Canada in the 1940s |
---
Accessibility
Please contact us at history-inquiries@uwo.ca if you require information in an alternate format, or if any other arrangments can make this event accessible to you. For a campus accessibility map please visit:   http://www.accessibility.uwo.ca/resources/maps/index.html.