Faculty Directory
Michael Dove
Director and Internship Coordinator, M.A. Public History Program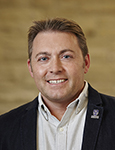 Position: Assistant Professor
Email: mdove2@uwo.ca
Telephone: 519-661-2111 ext. 84996

Office: LWH 1207
Office Hours: Mondays 1:00pm-3:00pm or by appointment

Research Interests

Professor Dove specializes in public history, early Canadian history, and the business and social history of the global maritime world in the Early Modern Period (c.1500-1800). He is especially interested in the operation of commercial trading companies including the Hudson's Bay Company, as well as the growth and decline of piracy during the seventeenth and eighteenth centuries.

Teaching - Fall/Winter 2019-20

HIS 2188A - Pirates & Piracy on the World's Seas and in the Public Imagination
HIS 2188B - Pirates & Piracy on the World's Seas and in the Public Imagination
HIS 3813E - Public History 


Master's level supervisory privileges
---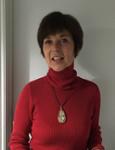 Position: Associate Professor
Email: mdyczok@uwo.ca
Telephone: 519-661-2111 ext. 84982
Office: LWH 2246
Office Hours: Wednesdays 1:30-3:30pm or by appointment

Research Interests

Professor Dyczok specializes in international politics and history, with a focus on East Central Europe and Eurasia, and specifically Ukraine. Her research interests are on the politics of history, mass media, migration, post-communism and World War II.

Teaching - Fall/Winter 2019-20

HIS 2423F - Russia and Ukraine: Past and Present
HIS 9409B - Europe and the Politics of Power

Master's & Doctoral Level supervisory privileges
---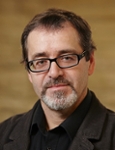 Position: Professor
Email: jflath@uwo.ca
Telephone: 519-661-2111 ext. 84989
Office: LWH 2234
Office Hours: Tuesday 12:30-1:30pm, Thursday 12:30-1:30pm 

Research Interests

Professor James Flath's current research interests concentrate on modern Chinese cultural history. His first book The Cult of Happiness looked at the world of the North China village through the medium of folk print (nianhua). Prof. Flath's latest project, Traces of the Sage, indulges his ongoing interest in Chinese historical commemoration and heritage conservation. Please see his research and publication page for more information.

Teaching - Fall/Winter 2019-20

HIS 2601E - History of Modern China
HIS 4611F - Foreign Relations Of The People's Republic Of China
HIS 9835A - Rot and Ruin: History and the Downside of Material Culture

Master's & Doctoral Level supervisory privileges
---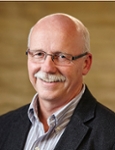 On Sabbatical Leave 2019/20
Position: Professor
Email: kfleming@uwo.ca
Telephone: 519-661-2111 ext. 84967


Office: LWH 1208
Office Hours: Thursdays 10:30- 12:30pm or by appointment

Research Interests

Currently I'm working on several projects. The first is a "new" political history of Ontario spanning the 18th to the 21st centuries that I'm writing for the University of Toronto Press. Unlike previous surveys of Ontario's history which overstate the province's regional divisions and diversity, a central objective of the book will be to describe how a distinctively Upper Canadian/Ontario identity evolved over time, and in particular since the mid-eighteenth century, by focusing on the political, social, cultural and economic events that contributed to the formation of provincial attitudes and prespectives reasonably deemed "Ontarian." The book will be comparable in scope to three excellent regional/provincial studies also published by University of Toronto Press: Gerald Friesen, The Canadian Prairies: A History (1984), Jean Barman, The West Beyond the West: A History of British Columbia (1993), and Sean A. Cadigan, Newfoundland and Labrador: A History (2009).  The second project is a history of political protest and dissent throughout Canadian history from the ninteenth century to the present.  The third project is an entry in the Dictionary of Canadian Biography of George Howard Ferguson (1870-1946), the former Ontario Conservative premier and Canadian high commissioner in London.

Teaching - Fall/Winter 2019-20

On Sabbatical

Master's & Doctoral Level supervisory privileges
---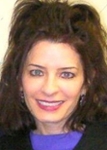 Position: Associate Professor
Email: halpern@uwo.ca
Telephone: 519-661-2111 ext. 84980
Office: LWH 2266
Office Hours: 
Wednesdays 12:30pm-2:00pm and by appointment

Research Interests

Professor Halpern specializes in nineteenth and twentieth-century Canadian and American Women's History and Jewish History.

Teaching - Fall/Winter 2019-20

HIS 2181A - Sexual History: Expression, Regulation, and Rights in the West since 1800
HIS 3205E - Identities in Conflict: Canadian Social History Since 1800
HIS 3814G- Kicking and Screaming: Women's Protest Movements in 19th and 20th Century Canada & the United States 
HIS 9274B - Oh Gendered Canada! Gender in Canadian History

Master's & Doctoral Level supervisory privileges
---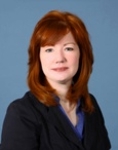 Position: Associate Professor
Email: mhamilt3@uwo.ca
Telephone: 519-661-2111 ext. 84973
Office: LWH 2216
Office Hours:  Tuesdays 1:30-3:30pm

Research Interests

Professor Hamilton is a Public Historian whose research focuses on historical and contemporary issues surrounding museums and heritage, social memory and commemoration, cultural identity and issues of representation, usually in regards to Aboriginal peoples in Canada.

Teaching - Fall/Winter 2019-20

HIS 2886G - Fakes, Frauds And Fairs: The History Of Museums
HIS 4213F - Life, Love & Death In Early Canada 
HIS 9800A - Public History: Theory, History and Practice
HIS 9801B - Public History Group Project

Master's & Doctoral Level supervisory privileges
---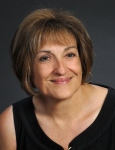 Position: Professor
Email: lmhs@uwo.ca
Telephone: 519-661-2111 ext. 84978
Office: STVH 2124
Office Hours: Mondays 11:30am-1:30pm

Research Interests

Professor Hernández-Sáenz is a social historian who specializes in Mexico's medical profession and institutions during the eighteenth and nineteenth centuries. She is presently working on the influence of French medicine in the organization of health care and sanitation in Mexico.

Teaching - Fall/Winter 2019-20

HIS 2503F - Heresy, Witchcraft, and Social Control: The Inquisition in the Spanish and Portuguese Empires, 1478-1800
HIS 3506G - The Turbulent History Of Modern Latin America
HIS 3513F - The Cuban Revolution: Origins and Legacy
HIS 4501G - 1st Multicultural Experiment: Imposition, Adoption & Adaptation In Spanish & Portuguese, 1490-1800 

Master's & Doctoral Level supervisory privileges

 
---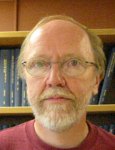 Position: Assistant Professor
Email: pkrats@uwo.ca
Telephone: 519-661-2111 ext. 84983
Office: STVH 2123
Office Hours: Wednesdays 2:30-5:30pm

Research Interests

Professor Krats studies the "resource frontier" of provinces, especially Ontario; immigration, notably Finnish, is another interest. He is working on a comparison of "northern resource development" in Michigan's Keweenaw Peninsula and the Sudbury region of Northeastern Ontario.

Teaching - Summer 2019

HIS 2120B - Northern Enterprise: Canadian Business and Labour History
HIS 2124B - Sounds, Sights, and Bits: Explorations in 20th Century Canadian Culture

Teaching - Fall/Winter 2019-2020

HIS 1807  - The History of Business 
HIS 2120B - Northern Enterprise: Canadian Business and Labour History
HIS 2124B - Sounds, Sights, and Bits: Explorations in 20th Century Canadian Popular Culture
HIS 2171B - "Greed is Good" : The History of Modern Capitalism
HIS 4708G - Histories of the Circumpolar Norths: 'The Last Imaginary Places'

Master's level supervisory privileges
---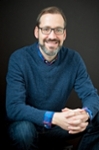 Position: Associate Professor
Email: rmacdou@uwo.ca
Telephone: 519-661-2111 ext. 85305
Office: LWH 2228
Office Hours: Tuesdays 1:30- 3:30pm or by appointment

Research Interests

Professor MacDougall studies the history of the late 19th and 20th century United States with a special focus on the cultural and political history of information, communication, science, and technology.

Teaching - Fall/Winter 2019-20

HIS 2301E - The United States, Colonial Period to the Present
HIS 2310F - American Nightmare: An Introduction To American Studies
HIS 9805A - Writing History
HIS 9871B - Teaching and Learning History

Master's & Doctoral Level supervisory privileges
---

Position: Professor
Email: amaceach@uwo.ca
Telephone: 519-661-2111 ext. 84993
Office: LWH 2268
Office Hours: Wednesdays 12:30-2:30pm or by appointment.

Research Interests

Professor MacEachern is an environmental historian of Canada.

Teaching - Fall/Winter 2019-20

HIS 2189A - History at the Movies
HIS 3723G - The Anthropocene: History of a Human Planet
HIS 9833B - Environmental History:  People and Nature Through Time



Master's & Doctoral Level supervisory privileges
---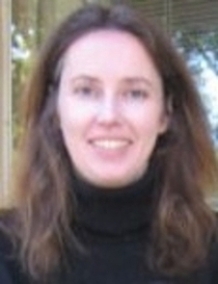 Position: Associate Professor
Email: amay6@uwo.ca
Telephone: 519-661-2111 ext. 85272
Office: LWH 1205
Office Hours:  N/A

Research Interests

Professor May is a specialist in 18th and 19th century Britain.

Teaching - Fall/Winter 2019-20

HIS 2148B - Police Work and Forensics in Victorian Britain
HIS 3412F - Britain's Sailors, Soldiers and Empire: 1689 to 1902
HIS 4410G - Crime and Society in England, 1800-1900
HIS 9416A - Victorians at Home: 19th Century Britain

Master's & Doctoral Level supervisory privileges
---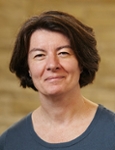 Position: Professor and Associate Dean (Faculty and Operations, Faculty of Social Science)
Email: mmcglyn@uwo.ca
Telephone: 519-661-2111 ext. 84981/88099
Office: LWH 1206/ SSC 9438
Office Hours:  By appointment.

Research Interests

Professor McGlynn's current research interests all deal with the relationship between the Church and the law in late medieval and early Tudor England.

Teaching - Fall/Winter 2019-20

HIS 2401E - Medieval Europe

Master's & Doctoral Level supervisory privileges
---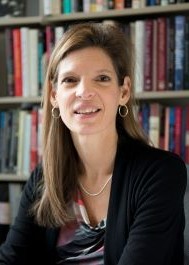 Position: Professor
Email: smckell@uwo.ca
Telephone: 519-661-2111 ext. 84990
Office: LWH 2227
Office Hours: Mondays 1:30 to 3:30 p.m. and by appointment
History of Medicine at Western

Research Interests

Professor McKellar studies the history of medicine and disease, with a special interest in the history of medical technology, instruments and devices, the history of surgery, and medical biography. She is also the curator of the Western Medical Artifact Collection.

Teaching - Fall/ Winter 2019-2020

HIS 2812E - Plague, Pox and Flu: Disease in Global History

Master's & Doctoral Level Supervisor Privileges
---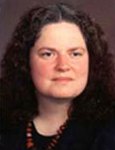 Position: Associate Professor
Email: kmckenna@uwo.ca
Telephone: 519-661-2111 ext. 84979
Office: LWH 3246
Office Hours: Mondays 2:00-3:00pm in LWH 3246,
Thursdays 11:00-12:00pm in LWH 1204 or by appointment

Research Interests

Professor McKenna is a specialist in 18th and early 19th century history of women and gender in the North Atlantic. She also researches in the area of violence against women and children and is developing new work on East African colonial women's and gender history.

Teaching - Fall/Winter 2019-20

HIS 4607F - History of Women and Gender Relations in Africa


Master's & Doctoral Level supervisory privileges
---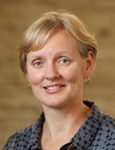 Position: Professor
Email: fmckenzi@uwo.ca
Telephone: 519-661-2111 ext. 84964

Office: LWH 2201B
Office Hours:
Tuesdays 1:00pm-3:00pm or by appointment.

Research Interests

Professor McKenzie is an international historian who works on the history of international organizations, global trade, and the British Commonwealth – especially on Canada, Australia, New Zealand and South Africa.

Teaching - Fall/Winter 2019-20

IR 2702E - Global Politics Since 1945 
IR 4702E - Contemporary Challenges in the Global Community
 

Master's & Doctoral Level supervisory privileges
---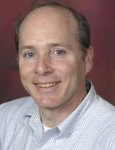 Position: Associate Professor
Email: enathans@uwo.ca
Telephone: 519-661-2111 ext. 84977
Office: LWH 2217
Office Hours:  Wednesdays 1:30-3:30pm and by appointment.

Research Interests

Professor Nathans has published a history of German citizenship policies and an examination of the conduct of a leading official of the Nazi administration of justice. In 2017 Palgrave Macmillan published his analysis of the life and work of a prominent West German radio and television journalist, Peter von Zahn's Cold War Broadcasts to West Germany. Assessing America.  The study focuses on postwar West German debates about the weaknesses and strengths, possibilities and deficiencies, of republican forms of state and society and, in particular, of the United States.  Although Peter von Zahn's American broadcasts date to the 1950s, the subjects on which he focused, the questions he posed, and the insights his work contains, remain relevant to the challenges that continue to face the United States and parliamentary regimes around the world.

Teaching - Fall/Winter 2019-20


HIS 1401E - Modern Europe, 1715 to the Present: Conflict and Transformation
HIS 2147A - Nazi Germany
HIS 3404G - Montesquieu to Mill: Classic Texts and Debates in Western Culture (II)

 

Master's & Doctoral Level supervisory privileges
---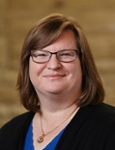 Position: Associate Professor
Email: nrhoden@uwo.ca
Telephone: 519-661-2111 ext. 84970
Office: STVH 2122
Office Hours: Thursdays 9:00am-10:30am and Fridays 11:30am-12:30pm or by appointment

Research Interests

Professor Rhoden is a specialist in colonial British America and the American Revolution, with particular interests in religious and social history.

Teaching - Fall/Winter 2019-20

HIS 2301E - The United States, Colonial Period to the Present
HIS 9307B - Early America and the Atlantic World

Master's & Doctoral Level supervisory privileges
---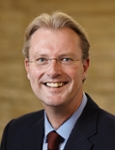 Position: Associate Professor
Email: fschuma@uwo.ca
Telephone: 519-661-2111 ext. 84987
Office: LWH 2235
Office Hours: Friday 1:30-3:30 or by appointment

Research Interests

Professor Schumacher specializes in international and transnational history with a focus on the role of the United States in world affairs, the history of empires and colonialism, and the global history of genocide and mass violence.

Teaching - Fall/Winter 2019-20

HIS 3320E - Global America:  The United States in World Affairs, 1700 to the present
HIS 3722G - "Killing Fields": Genocide in Modern History
HIS 9830A - Colonialism in the 19th and 20th Centuries

Master's & Doctoral Level supervisory privileges
---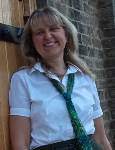 Position: Associate Professor
Email: asendzi2@uwo.ca
Telephone: 519-661-2111 ext. 84377

Office: LWH 1222
Office Hours: Fall term: Wednesdays and Thursdays 1:30-2:30pm (and by appointment).
Winter term: Tuesdays 1:00-2:30pm (and by appointment).

Research Interests

Professor Sendzikas specializes in 20th century U.S. and military history. Her research interests include the U.S. Submarine Service, particularly during WWII; prisoner of war issues;Canada-U.S. relations; and Cold War culture and society

Teaching - Fall/Winter 2019-20

HIS 2134B - "Talkin' Bout My Generation" : Youth, Rebellion, And Rock 'N' Roll
HIS 3310G - Advanced American Studies: Being American
HIS 4351F - American Captivity Narratives
HIS 9308B - The United States and the Cold War


Master's & Doctoral Level supervisory privileges
---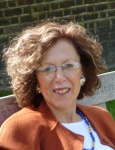 Position: Professor
Email: maya@uwo.ca
Telephone: 519-661-2111 ext. 84994

Office: LWH 2229
Office Hours: Mondays 2:00-4:00 and Tuesdays 4:00-5:00

Research Interests

Professor Maya Shatzmiller is a specialist in the social and economic history of the medieval Islamic world and author of several books on the subject, among them 'Labour in the Medieval Islamic World' and 'Women's property Rights in 15th century Granada'. Her project of writing the economic history of medieval Islamic societies in several volumes is under way with the current volume devoted to the monetary history.

Teaching - Fall/Winter 2019-20

On Sabbatical

Master's & Doctoral Level supervisory privileges
---
Laurel Shire
Co-Director, Program in American Studies at Western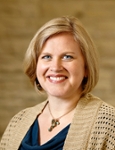 Position: Associate Professor
Email: lshire@uwo.ca
Telephone: 519-661-2111 ext. 84991

Office: LWH 2226
Office Hours:
Tuesdays 1:00-3:00pm

Research Interests

Professor Shire is a social and cultural historian whose research focuses on the United States in the nineteenth century, especially the relationship between race, gender, and U.S. expansion. Her research connects scholarship on North American borderlands, Western and Southern U.S. history, the Atlantic world, Native and African American studies, and women's history.

Teaching - Fall/Winter 2019-20

On Sabbatical

Master's & Doctoral Level supervisory privileges
---

Position: Professor
Email: wturkel@uwo.ca

Office: LWH 2267
Office Hours:
Mondays 2:30pm-3:20pm and Thursdays 5:30pm-6:20pm(Fall)
Wednesdays 10:30am-11:20am (Winter)
or by appointment 

Research Interests

Professor Turkel's research interests include computational history, Big History, STS, physical computing, desktop fabrication, sound and electronics.

Teaching - Fall/Winter 2019-20

HIS 3823G - Global Twenty-First Century History
HIS 4816A / 9877A - Digital Research Methods
HIS 4821F - Spy vs Spy 
HIS 9832B - Interactive Exhibit Design

Master's & Doctoral Level supervisory privileges
---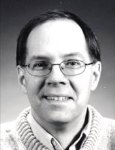 Position: Professor
Email: jvance@uwo.ca
Telephone: 519-661-2111 ext. 84974
Office: LWH 2247
Office Hours: Mondays 1:00-2:00pm and Wednesdays 12:00-2:00pm

Research Interests

Professor Vance teaches military history, Canadian history, and social memory. His current research focuses on the First World War, Canadian culture, and prisoners of war. He also curates the Wartime Canada collection.

Teaching - Fall/Winter 2019-20

HIS 1810E - Wars that Changed the World
HIS 2186B - Zombie Apocalypse: Panic and Paranoia from the Black Death to Y2K
HIS 4711F - The First World War: A Revolutionary Experience
HIS 4712G - The First World War: A Revolutionary Research Experience


Master's & Doctoral Level supervisory privileges
---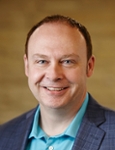 Position: Professor
Email: rwardhau@uwo.ca
Telephone: 519-661-2111 ext. 84969
Office: LWH 2263
Office Hours:
Tuesdays and Thursdays 10:00am-12:00pm

Research Interests

Professor Wardhaugh is a historian of twentieth-century Canada. His areas include political history and the history of the Prairie West.

Teaching - Fall/Winter 2019-20

HIS 2201E - Canada: Origins to the Present
HIS 4208G - Canada and the Age of Conflict, 1896-1945
HIS 9804A - Canada and Its Historians

Master's & Doctoral Level supervisory privileges
---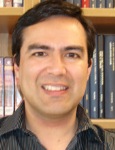 Position: Associate Professor
Email: cyoung73@uwo.ca
Telephone: 519-661-2111 ext. 84910
Office: LWH 2225
Office Hours: Wednesdays 3:30-5:30pm

Research Interests

Professor Young's research interests focus on religious social movements, nationalism, and imperialism in modern Asia, centering especially on Korea and Japan. He also has a strong interest in comparative world history and cross-cultural interaction between different world regions, focusing on Asia as a case study.

Teaching - Fall/Winter 2019-20

HIS 2605E - Survey of Japanese History
HIS 3613F - The Koreas Since 1945
HIS 4603G - Silk Roads and Spice Routes: Ancient and Medieval Asia and World Contacts 

Master's & Doctoral Level supervisory privileges
---
Part Time Faculty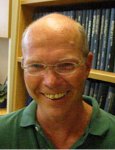 Position: Assistant Professor, PhD, FRHistS
Email: wacres@uwo.ca
Telephone: 519 438-7224 ext. 608
Office: LWH 2238
Office Hours: Thursdays 1:00 - 2:00pm or by Appointment

Research Interests

Professor Acres current work 'Breaking Trust and the New England Company at the Grand River Mission, 1827-1934' and 'John Strype, New Histories and Old Religion, 1680-1737'

Teaching - Fall/Winter 2019-20

Not Currently Teaching
---

Position: Assistant Professor
Email: tcompeau@uwo.ca
Telephone: 519-661-3645
Office: TBD
Office Hours:  by appointment

Research Interests

Professor Compeau researches the cultural history of colonial North America and the Atlantic World with a special interest in honour culture and loyalism in the American Revolution. He also explores the application of augmented reality technology for public history.

Teaching - Summer 2019-20

 HIS 2301E  - The United States, Colonial Period to the Present

Teaching - Fall/Winter 2019-20

 HIS 9808A - Digital Public History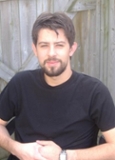 Position:

Assistant 

Professor
Email: odrachew@uwo.ca
Telephone: 

 519-661-2111 ext. 84922

Office: LWH 2245
Office Hours: TBD

Professor Drachewych's research interests focus on the history of Russian foreign policy, the history of international communism, and transnational anti-imperialism. Professor Drachewych has also authored several book reviews in Canadian Slavonic Papers, Europe-Asia Studies, Revolutionary Russia, and elsewhere. He serves as a reviews editor for H-Russia. 




Teaching - Fall/Witner 2019-20

HIS 2705E  - The Western Tradition in International Relations Theory and Practice
---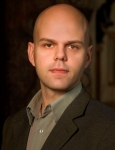 Position: Assistant Professor
Email: aiarocc@uwo.ca
Telephone: TBD

Office: LWH 2238 (Winter Term)




Office Hours: TBD

Research Interests

My research interests encompass twentieth-century warfare, military transportation and procurement, and more generally, the material culture of modern conflict.

Teaching - Fall/Winter 2019-20

HIS 2177B - The Two World Wars
---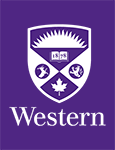 Position: Assistant Professor
Email: alloydla@uwo.ca
Telephone: 519-661-2111 ext. 84922
Office: LWH 2245
Office Hours: Thursdays 4:00 - 6:00pm and by appointment 

Research Interests

TBA

Teaching - Fall/Winter 2019-20

HIS 9807B - Introduction to Museology
---

Position: Assistant Professor
Email: dspanner@uwo.ca
Telephone: 519-661-3645
Office: LWH 2201
Office Hours: By Appointment

Research Interests

Professor Spanner's research interests include Archival Studies, Reference Services and Outreach Development, Conservation and Preservation Management and Ontario History

Teaching - Fall/Winter 2019-20



HIS 9806A - Understanding Archives : The Management of Primary Sources in the Digital Age

 
---
Cary Takagaki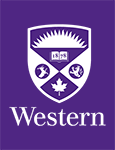 Position: Assistant Professor
Email: ctakagak@uwo.ca
Telephone: 519-661-2111 ext. 80155
Office: LWH 2244
Office Hours: Tuesdays 12:00-1:15pm

Research Interests

Professor Takagaki's research interests include East Asian Studies and Japanese Studies.

Teaching - Fall/Winter 2019-20

HIS 1601E - Survey of East Asian History
---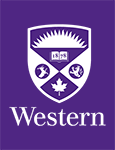 Position: Assistant Professor
Email: jvacant2@uwo.ca
Telephone: 519-661-2111 ext. 89269
Office: LWH 2218
Office Hours: Tuesdays 10:30-11:30am

Research Interests

Professor Vacante is a Canadian historian who specializes in the intellectual, political, and gender history of Quebec. His work examines Quebec nationalism in the twentieth century.

Teaching - Fall/Winter 2019-20

HIS 2814G - The History of Aviation


Master's and Co-Doctoral Level supervisory privileges
---
Visiting Faculty
Position: Visiting Associate Professor
Email: abeaujot@uwo.ca
Telephone: 519-661-2111 ext. 84986


Office: LWH 1223
Office Hours: Most Days 10:00am- 4:00pm

Research Interests

Professor Ariel Beaujot is a public historian who focuses on the stories of everyday life.  She is currently writing a book, Comfortable Lies, Uncomfortable Truths: Public History, Private Memory and Race in 21st Century North America.  The overall purpose of the work is to reveal the unspoken and underlying issues in our culture and to use history as a way of challenging the exclusive narratives of the past.

Teaching Experience:

In 2018-19 Beaujot is a Visiting Scholar at Western University on sabbatical from her position at the University of Wisconsin La Crosse.  She has no teaching this year.  Her teaching areas include: Public History, Material Culture, World History, European History, British History, and Empire/Colonialism.  
---
Adjunct Faculty

Position: Adjunct Assistant Professor
Email: jberest2@uwo.ca



Research Interests

Professor Berest is an intellectual historian specializing in modern Russian thought and political culture. Her research focuses on the history of Russian liberal tradition and the impact of Western European ideas on the development of Russian thought in the 19th century. Her monograph, The Emergence of Russian Liberalism: Alexander Kunitsyn in Context, 1783-1840 (Palgrave Macmillan, 2011) examined the intellectual legacy of the pioneer of Russian liberalism, whose writings transmitted Kantian philosophy of personal autonomy to the Russian audience. In her current project, Professor Berest analyzes the reception of the British philosopher and economist John Stuart Mill in Imperial Russia. She has published several articles analyzing the Russian responses to Mill's diverse writings, including his iconic works on women's rights and individual liberty.  

 
---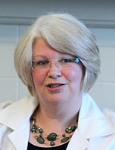 Position: Adjunct Research Professor
Email: nchrist8@uwo.ca




Research Interests

Professor Christie is a cultural historian with a primary interest in the history of gender, the state, the history of consumption, the history of political thought, and the history of the British empire\transatlantic world.



Masters level supervisory privileges
---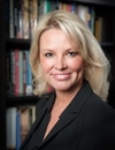 Position: Adjunct Assistant Professor
Email: sdevine7@uwo.ca



Professor Devine's research and teaching interests focus on the social, cultural and military history of the United States, particularly the Civil War era, with a special interest in medicine and science during and after the war. Her first book, Learning from the Wounded: The Civil War and the Rise of American Medical Science. (The University of North Carolina Press, 2014), examines the work of doctors who served in the Union Medical Department, and explores how their innovations in the midst of crisis transformed northern medical education and gave rise to the healing power of modern health science. Professor Devine's next research project tentatively entitled Science and the Practice of Medicine in the Civil War South and Reconstruction examines medical practice in the Civil War south, which will be published as a companion volume to her work on medical practice in the north. She  is also working on two commissioned works from the United States Army Medical Department in conjunction with the Uniformed Services University of the Health Sciences, which examine the larger impact of war on American medicine. 
---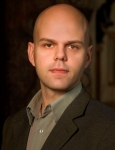 Position: Assistant Professor
Email: aiarocc@uwo.ca
Telephone: TBD

Office: LWH 2238 (Winter Term)




Office Hours: TBD

Research Interests

My research interests encompass twentieth-century warfare, military transportation and procurement, and more generally, the material culture of modern conflict.

Teaching - Fall/Winter 2019-20

HIS 2177B - The Two World Wars
---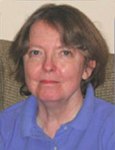 Position: Adjunct Professor
Email: bmurison@uwo.ca

Research Interests

Professor Murison's research interests include English and Scottish history in the early modern period, the history of the first British Empire and the Scottish diaspora in all its aspects. She is currently investigating the Scottish Enlightenment's views on women: were 'Ancient or Modern Manners' to be preferred?.

Master's level supervisory privileges
---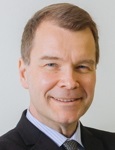 Position: Adjunct Assistant Professor
Email: mark@uwo.ca
PhD, Carleton, 2011
Telephone: 519-661-2111 ext. 84971
Office: Lawson Hall 

2239


Office Hours:  By appointment only

Professor Tovey is a public historian and cognitive scientist whose research focuses on neighbourhood history and architectural heritage, applications of the internet to public history, geo-locative technologies, 3D modelling of historical buildings and artifacts, theatre history and theatrical re-enactment, historical and contemporary issues surrounding museums and heritage, and the intersections between public history and public astronomy.
---