Nina Bozzo
---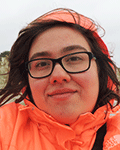 Thesis Title
Duty or Care? Canadian General and Stationary Hospitals, Universities, and Community Ties during the First World War
Supervisor
Second Reader
Main Research Interests
I am currently studying the impact of Canadian University Medical Units during the First World War.  My research focuses on the relationship between civilian and military medicine, universities, communities, and professionalization.
Publications
June 2015, Book Review on Small Matters: Canadian Children in Sickness and Health by Mona Gleason, Canadian Bulletin of Medical History, 32:1, pp.211-212.
Conference Papers
May 27, 2017, "Sir William Peterson, McGillikens and Oslerians - Oh My! : A study of the McGill University No.3 Canadian General Hospital at Home and Overseas," Canadian Society for the History of Medicine Conference at Congress, Ryerson University. 

September 26, 2014, "Civilian Soldiers, University Overseas Medical Units, and Community Care: A Case Study of the No. 10 Canadian Stationary Hospital during the First World War," The Great War's Shadow: New Perspectives on the First World War, University of Calgary.
Archival Travel
Library Archives Canada, Canada War Museum, University of Western Archives, McMaster University Archives, University of Toronto Archives, Queen's University Archives, McGill University Archives, Osler Library Archives, Dalhousie University Archives
Personal Website
---