History Society Goes to Jail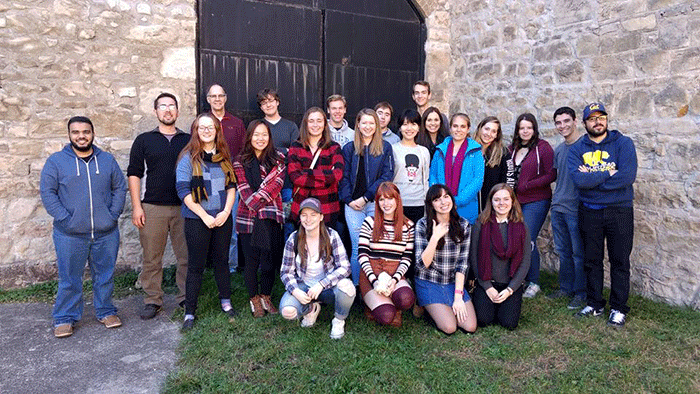 The History Society visited the Historic Huron Gaol in Goderich on Friday, October 14, 2016. The Huron Gaol was the jail for Huron County for 131 years (from 1841 to 1972). If you want to visit it yourself, you have a few days left -- the Huron Gaol is open from May 1 to October 26 this year. For more information, visit their website here: http://www.huroncountymuseum.ca/gaol/.
The History Society is an academically based club that operates with close affiliation to the Department of History. The club pursues academic as well as social events and gives students the opportunity to interact with those of similar interests and academic goals. If you are interested in joining the History Society, please contact them at uwo.history.society@gmail.com. Membership is $10 and includes a copy of The Mirror, Canada's oldest undergraduate history journal.