City council to consider heritage designation for what's left of former Kent Brewery
CBC News, Angela McInnes, Posted: May 3, 2022 5:07 Am ET
City council today will revisit the planning committee's recommendation to issue a heritage designation for the site of a historic brewery in London, Ont.
From 1859 to 1917, Kent Brewery operated out of the dowtown yellow-brick two-storey building at 197 Ann St. The Hamilton family who operated the brewery lived at 183 Ann St. Today, 197 is an auto repair shop, while 183 is an apartment rental unit. 
The city's advisory committee on heritage first voted to recommend the heritage designation in 2020. This followed a presentation of preliminary plans from York Developments to build a 28-storey luxury student rental building on the site. 
If approved, the heritage designation could interfere with those plans. At the time, no recommendation was given, and no concrete decision has yet been made about the future of the site.   
Public historian Hayley Caldwell took an interest in researching Kent Brewery as a master's student at Western University. As part of her program requirements, she helped to draft a heritage designation report on 183 and 197 Ann St. 
She said the site is a rare representation of London's working-class history and an integral part of the overall story of brewing in Canada.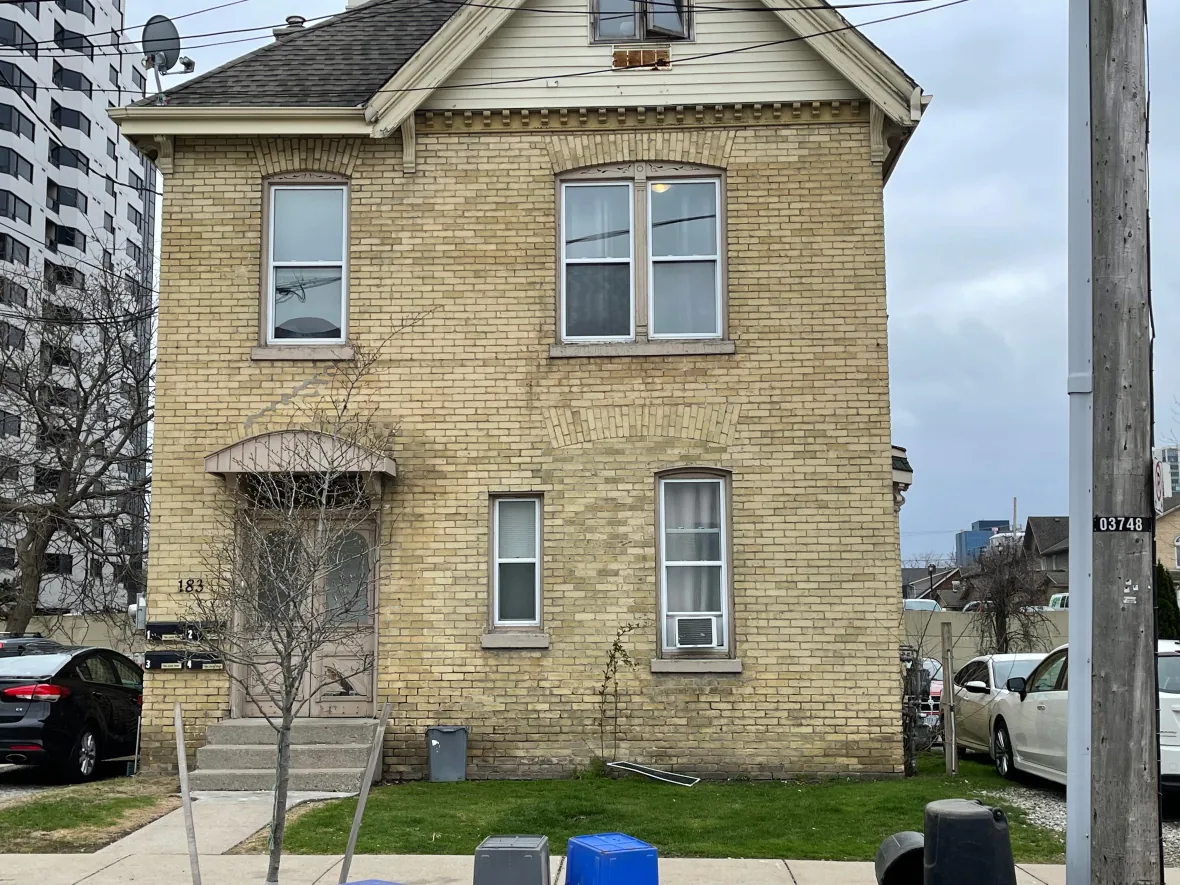 "London is quite proud to have been the birthplace of Labatt and Carling and these huge breweries that were able to kind of go on and have a big presence nationally," said Caldwell. 
"But there is this building that is much older than any other sort of building that you have from brewing history. It might be significantly older, and we believe that it is perhaps the second oldest brewing building in Canada."    
Along with flour, milling and lumbering, brewing was one of Canada's earliest industries. And in London, it was one of the most lucrative. 
Kent Brewery 1 of 3 major brewing companies 
Thanks to a pronounced military presence and rising population of English, Scottish and Irish descent, demand was high for a good drink. Those cultures already had strong brewing traditions, but many people were also of religious denominations that were not prone to temperance. 
Competition at the time was stiff, but operator Joseph Hamilton (son of owner John Hamilton) discovered the recipe to success in his own unique marketing strategy. 
Recognizing he couldn't overpower rivals Labatt or Carling breweries, Hamilton concentrated on sales, branding and persistent advertising to effectively triple the company's commercial worth. His promotional slogans catered to a niche market by centring on the brewery's exclusive London Porter. 
"For a brewery at that time, I think that was pretty exponential," said Myles Rombough, co-founder of 4EST Brewery. 
Rombough said he's interested in the concept of integrating 4EST with a new brewery inside the proposed student rental building. If those plans go forward, 4EST would bring back the London Porter.  
"What's special about it was that it had been brewed for hundreds and hundreds of years in London, England beforehand. It had been in people's knowledge for a while. People were getting a fresh porter right here in Canada without having to go back to England," said Rombough.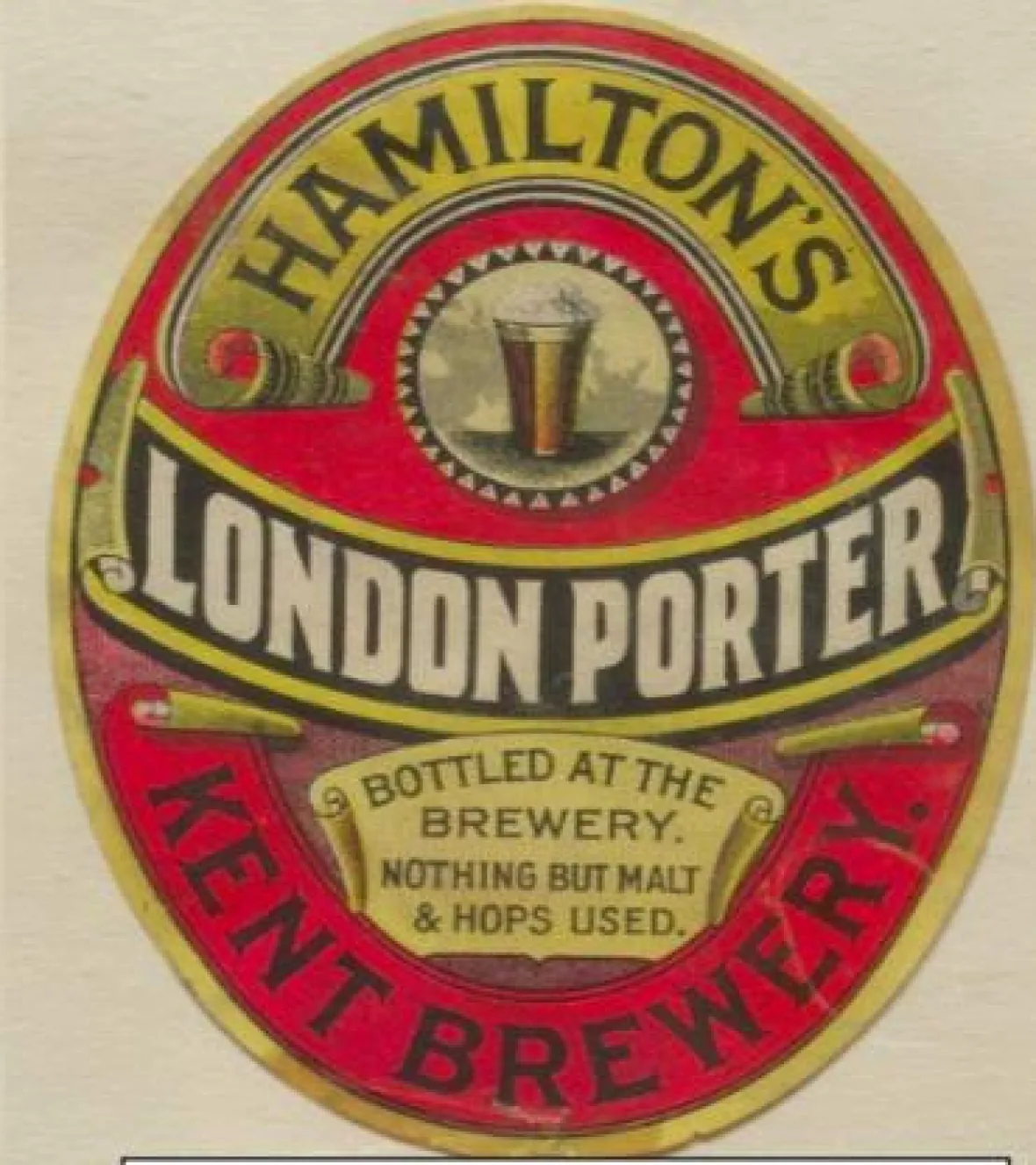 By 1888, Labatt, Carling and Kent were the sole breweries left in operation in London. It remained this way until the Canadian Temperance Act was passed in 1916, and all alcohol, except for medicine and scientific purposes, was prohibited. The property was vacant for the first time by 1918. 
While the fate of the site remains uncertain, Caldwell said she hopes to see at least some of the heritage elements maintained in whatever incarnation the buildings next take.
"I would like to see the buildings maintained in their entirety. This is a really unique pairing, I think," said Caldwell. "We believe it's one of the only examples, if not the only example of a brewery and the brewer's house remaining that are adjacent to each other that both buildings are still standing."
Heritage designation a council priority, for now  
Ward 11 Coun. Stephen Turner said there are numerous ways to recognize the site's contribution to London's history. Some of those include creating a plaque, incorporating elements into a new building or preserving the building as is.  
He said Tuesday's discussion will focus on whether to give 197 and 183 Ann St. a heritage designation, not on whether the buildings should be demolished. 
"I think that the property is likely to face alteration or demolition. But the question on how that's done is the question for the next step in this. But right now, it's just a question of whether it has heritage attributes," said Turner. 
 
"The answer from the Heritage Impact Assessment was 'yes.' And so we have the responsibility to designate it."