Visiting Faculty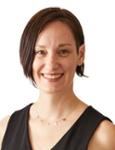 Position: Visiting Associate Professor
Email: abeaujot@uwo.ca
Telephone: 519-661-2111 ext.83645
Office: LWH 1223

Research Interests

Professor Ariel Beaujot is a public historian who focuses on the stories of everyday life.  She is currently writing a book, Comfortable Lies, Uncomfortable Truths: Public History, Private Memory and Race in 21st Century North America.  The overall purpose of the work is to reveal the unspoken and underlying issues in our culture and to use history as a way of challenging the exclusive narratives of the past.

Teaching Experience:

In 2018-19 Beaujot is a Visiting Scholar at Western University on sabbatical from her position at the University of Wisconsin La Crosse.  She has no teaching this year.  Her teaching areas include: Public History, Material Culture, World History, European History, British History, and Empire/Colonialism.