Community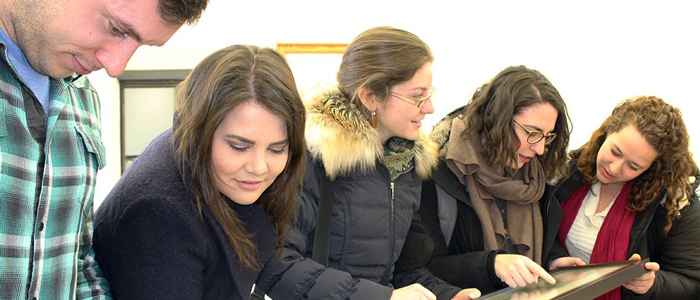 An essential part of training our Public History students is working with and learning from cultural and historical organizations.
Each year, our students work with local institutions in group projects, curating exhibits, researching heritage designations, conducting oral histories, doing public speaking, and designing smart phone apps and websites, among other projects. In the past, we have collaborated with institutions such as Museum London, Eldon House, Banting House National Historic Site, Fanshawe Pioneer Village, the J.P. Metras Museum, the London Advisory Committee on Heritage, the London Public Library, the Royal Canadian Regiment Museum, Western Archives, the Canadian Museum of Immigration at Pier 21, Parks Canada, and the Museum of Ontario Archaeology.
In addition, each year, students are placed in the community as Public History Research Assistants.
If you are a community institution and wish to discuss any of these opportunities, please contact Prof. Michelle Hamilton, Director, at mhamilt3@uwo.ca, or Prof. Mike Dove, Director 2018/2019, at mdove2@uwo.ca.
Alumni are also an important part of our community. Please join our Facebook alumni community page and check out our alumni news.