Bryan McClure
---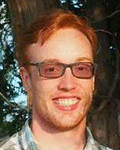 Thesis Title
'Gave His Life for the Empire': Memory, Memorials and Identity in the British Commonwealth after the First World War
Supervisor
Second Reader
Main Research Interests
My research has been focused upon the construction of memory and identity through memorials, particularly those around the First World War. My current project explores how individual memory was formed in relation to the collective memory of the British Empire of the First World War. I am comparing memorials constructed in the United Kingdom, Ireland, Canada, Australia, and New Zealand for my dissertation. Beyond memory and the First World War, my other research interests are focused on British, Irish, and cultural history.
Publications
Review of War Beyond Words: Languages of Remembrance from the Great War to the Present. By Jay Winter. Cambridge: Cambridge University Press, 2017 in Canadian Military History, Volume 28 Issue 1 2019.


Review of Forgetful Remembrance: Social Forgetting and Vernacular Historiography of a Rebellion in Ulster

. By Guy Beiner. In 

Essays in History

, 52 (2019).




Conference Papers
 'Now We See Through A Glass Darkly': Memorialization of the First World War in Dublin, Canadian Association of Irish Studies Annual Conference in Banff, Alberta, May 2016.


'He Died Fighting For the Country He Loved So Much': Epitaphs of Canadian Soldiers in the First World War, Canadian Military History Colloquium in Waterloo, Ontario, May 2018.


The Individual in the Empire: Memory, Memorials and Imperial Identity after the First World War, University of North Texas: Imperial Legacies of 1919 in Denton, Texas, April 2019.


Island of Ireland Peace Park: Negotiating Anglo-Irish Relations on the Battlefields of Flanders, Western University Graduate History Conference: Pathways to the Past in London, Ontario, April 2019.


The Peace Conference, the Imperial War Graves Commission, and the Memory of Peace, Royal Military College of Canada Annual History Symposium: The People's Conference: The Transnational Legacies of 1919 in Kingston, Ontario, November 2019.


Remembering the Imperial Dead: Personal Memory and Identity of the First World War. Reframing Empire: Imperialism, Anti-Imperialism and Their Legacies in Public History at Queen's University Belfast Centre for Public History. Belfast, Northern Ireland. December, 2019.


From Petitioning to Body-Snatching: Resistance to the Imperial War Graves Commission, 1918-1939. Canadian Military History Colloquium at Wilfrid Laurier University. Waterloo, Ontario. May, 2020. (Cancelled due to Covid-19, delivered as part of Western History Virtual Thursdays Workshop Series, May, 2020.)
Archival Travel
 Library and Archives Canada, Ottawa, Canada
The National Archives, Kew, United Kingdom
Commonwealth War Graves Commission Archive, Maidenhead, United Kingdom