Bryan McClure
---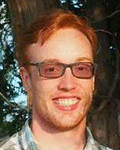 Thesis Title
'Gave His Life for the Empire': Memory, Memorials and Identity in the British Commonwealth after the First World War
Supervisor
Second Reader
Main Research Interests
My research focus has been primarily upon the construction of memory and memorials to the First World War. Geographically my work is focused on the British Empire and Commonwealth, with my dissertation centring on Canada, Great Britain, Ireland, Australia, and New Zealand. While studying a military topic, my research is on cultural and social history.
Publications
Review of Jay Winter, 

War Beyond Words: Languages of Remembrance from the Great War to the Present

. Cambridge: Cambridge University Press, 2017 in 

Canadian Military History,

 

2019.

Review of David Budgen, British Children's Literature and the First World War: Representations since 1914. London: Bloomsbury Academic, 2018 in Twentieth Century British History, in press.
Conference Papers
'Now We See Through A Glass Darkly': Memorialization of the First World War in Dublin

, Canadian Association of Irish Studies Annual Conference, Banff, Alberta May 2016

'He Died Fighting For the Country He Loved So Much': Epitaphs of Canadian Soldiers in the First World War, Canadian Military History Colloquium, Waterloo, Ontario May 2018
Archival Travel
---