RCR Museum and Public History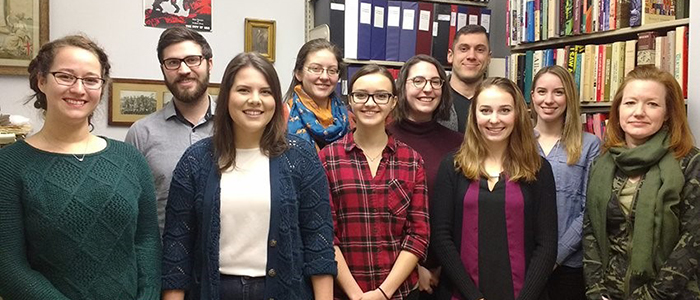 The year marks the sesquicentennial of the Confederation, but also the Centennial of the First World War battle at Vimy. The Royal Canadian Regiment Museum has partnered with the Public History program, for a virtual exhibition, hosted by Virtual Museum of Canada and financed through Community Stories program. Our project explores themes such as collective memory and grief in the aftermath of the First World War. The City of London, Ontario - Municipal Government, was no exception to the heavy tribute paid by Canadians at home for the war fought overseas.
Recent research revealed 91 addresses or as many houses in mourning between 1914 and 1921 because their loved ones sacrificed themselves at the front. Londoners will then be given an opportunity to find which house in their neighbourhood was in mourning one hundred years ago or even if they currently reside in one of these houses. They will also be invited to examine how their neighbourhoods became networks for support and collective commemoration. Traditionally the latter is associated with the rolls of honour, commemorative plaques, and cenotaphs that multiplied exponentially within the two decades following the First World War, however in our virtual exhibit we are trying to highlight the more personal experience of loss.