Jason Dyck
- Assistant Professor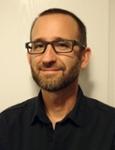 Telephone: 519-661-2111 ext. 84992
Email: jdyck3@uwo.ca
Website: https://jasoncdyck.com     ORCID: https://orcid.org/0000-0001-8157-0125
---
Research Interests
Professor Dyck is a historian of the early modern Spanish world with a special interest in colonial Latin America. His research focuses on colonial religion, missionary work, and the craft of sacred history in the sixteenth and seventeenth centuries.
---
Major Research Projects
The Sacred Historian's Craft: Francisco de Florencia and Creole Identity in Seventeenth-Century New Spain
This project focuses on the Jesuit Francisco de Florencia (1620–1695), one of the most prolific writers of the colonial period in New Spain (Mexico). My study is an analysis of creole identity in his corpus of writing, specifically as it relates to multiethnic sanctity, Marian cartography, and the meaning of La Florida in colonial times.
Piety, Presidios, and Polemics: Juan de Albizuri and the Northwestern Missions of Seventeenth-Century New Spain
This project involves the transcription of two mission histories by Juan de Albizuri (1601–1651), a Jesuit missionary and historian stationed in Sinaloa. His works on the Jesuit martyrs Gonzalo de Tapia and Hernando de Santaren shed new light on the cultural interactions between missionaries and indigenous peoples on the northwestern frontier of New Spain.
---
Selected Publications
Articles:
"Native Evangelists in Northwestern New Spain." In Reframing Reformation: Understanding Religious Difference in Early Modern Europe, ed. Nicholas Terpstra, 215–234. Toronto: Centre for Reformation and Renaissance Studies, 2019.

"Bastions of the Virgin: Francisco de Florencia's Marian Cartography of Mexico City." Colonial Latin American Review 28, no. 3 (2019): 336–366.

"La Florida in the Creole Imaginary: The Frontier of New Spain in Francisco de Florencia's Historia de la Provincia (1694)." Florida Historical Quarterly 96, no. 3 (2018): 271–299.

"La parte censurada de la Historia de la Provincia de Francisco de Florencia." Estudios de Historia Novohispana 44, no. 1 (2011): 141–188.
Articles (Co-Authored):
"Hyperdulia Americana: Sacred History and Devotional Landscapes." Co-authored with Rosario Inés Granados Salinas. Colonial Latin American Review 28, no. 3 (2019): 295–311.
Review Essays:
"Missionaries in the Early Modern Spanish World." Journal of Colonialism and Colonial History 20, no. 2 (2019). doi:10.1353/cch.2019.0019.

"Fernando de Alva Ixtlilxochitl and the Mexican Archive." Journal of Colonialism and Colonial History 18, no. 1 (2017). doi:10.1353/cch.2017.0004.

"Indigenous and Black Intellectuals in the Lettered City." Latin American Research Review 50, no. 2 (2015): 256–266.