Our Facilities
Collaborative Meeting Space (LWH 2269)

Public History has a dedicated classroom and meeting space. Students can access it at all times for group work or meetings with community members. The space contains a library of public history materials, showcases previous group and community projects, and advertises professional development, internship, and conference opportunities.
Digital History Lab (LWH 2270B)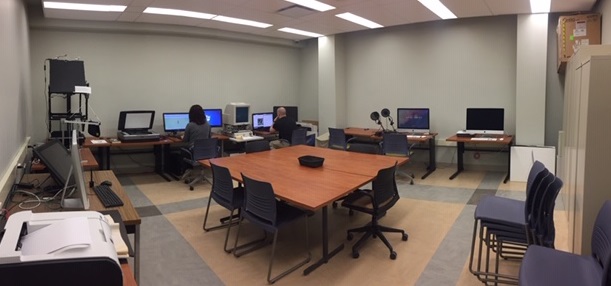 Our digital lab has Windows and Macintosh computers, plus printers, book and flatbed scanners, podcasting equipment, and some other neat new tools. These include Cintiq interactive pen displays, which let you draw/paint directly on the screen with a stylus and a computer-controlled Roland vinyl sign cutter for making signs, posters, and other displays with sticky-back vinyl. We also have tablets, video cameras, 3D scanners, audio recording equipment, tripods, lighting kits, a light tent, green screen and other media production tools.
Read more about the lab here.
The Medical Artifact Collection (LWH 2260)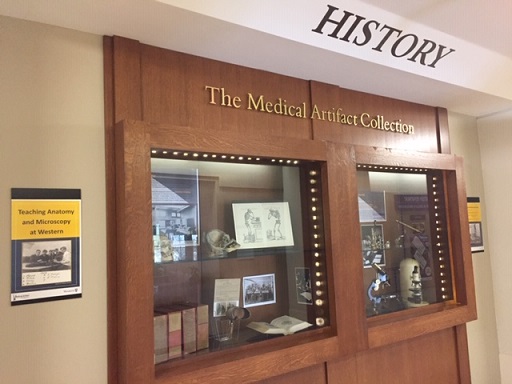 The Medical Artifact Collection at Western holds over 1000 artifacts related to the history of health and medicine in Ontario. Professionally rehoused to museum quality standards, the collection is available to students to learn about collections care and management, and for research and exhibit development.