History Society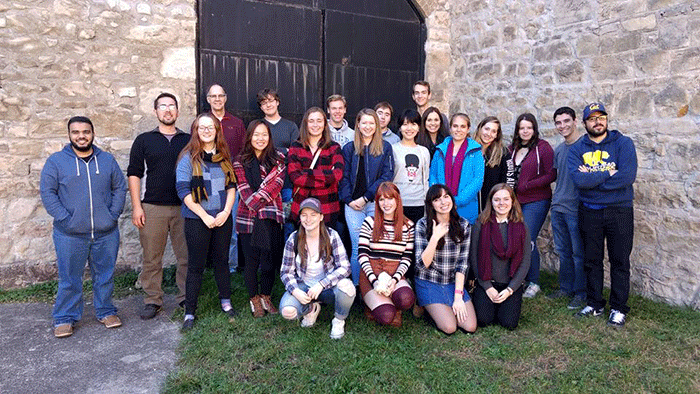 Welcome to the History Society, 2021-22!
On behalf of the executive and department, thank you for joining one of the oldest and most active student groups at Western University.
The History Society is an academically based club that operates with close affiliation to the Department of History. The club pursues academic as well as social events and gives students the opportunity to interact with those of similar interests and academic goals. 
Membership
If you are interested in joining the History Society, please contact us at history.club@westernusc.ca. Membership is $10 and includes a copy of The Mirror, Canada's oldest undergraduate history journal.
The Mirror
The Mirror, Canada's oldest undergraduate history journal, published annually here at Western. Organized entirely by undergraduates, The Mirror publishes a collection of essays on a range of historical topics on an annual basis and seeks to publish papers with original, innovative research, with superb delivery.
The deadline to submit an essay to this year's edition of the Mirror will be announced in September. Submissions must be written at the undergraduate level and have achieved a grade of 80% (A) or greater. Original graded copies of your paper, or photocopies of the original, are accepted for submission.
Previous editions of the journal are also available year-round for purchase by contacting mirror.uwo@gmail.com. If you have any questions about Mirror submissions, please contact our Editor-in-Chief, Asia (Joanna) Walczak (jwalcza@uwo.ca)
To send submissions via mail, please contact:
Asia (Joanna) Walczak, The Mirror
c/o Department of History
Western University
Lawson Hall, Room 2201
London ON  N6A 5B8
History Society Executive
The executive is responsible for planning events, administrating the Society's activities and working closely with the department. Please contact any of us at any time with questions comments or concerns and we will be happy to help you.
Contact Info
If you have any questions or concerns to ask the History Society, please contact us at history.club@westernusc.ca. We would love to hear from you! You can also reach us through our Facebook page: fb.me/UWOHistorySociety