Exclusive Opportunities
Our program is fortunate to have exclusive commitments from several community partners to host our graduate student public history interns each year. Please consider the exciting opportunities described below and indicate your interest in them to the Internship Coordinator.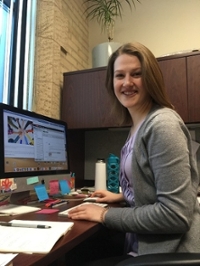 Nobleman Scholars
Established in 2017 by Dorothy Hollingsworth, alumnus of Western University, to honour her husband, William (Bill) Nobleman, founding director of Canada's National History Society (Canada's History), the Nobleman Scholars program was created in 2017 to provide internships at Canada's History for students from Western University. 
 Canada's History invites qualified candidates at the graduate level to apply for a six-month paid internship of $15,000 for work with Canada's History in Winnipeg over the period May to October.
The Nobleman Scholar will be selected by Canada's History according to the following criteria:
Western University graduate students who are completing or who have completed within the past two years a Master's degree in public history, history, or education. Preference will be given to public history students.
Students should show a strong commitment and interest to sharing Canadian history with the public through a combination of work experience, volunteer experience, and scholarly pursuits.
Candidates must be Canadian citizens and have demonstrated strong academic excellence in their undergraduate and graduate careers and relevant participation in extracurricular activity on or off campus with potential to make a contribution to Canada's History.
Students will develop an original project that they will complete as part of their internship. The project should be an original written or digital history project that highlights an important aspect of Canadian history. The successful candidate will develop their project proposal in more detail with Canada's History if successful. Applicants are requested to submit the following material:
a letter of application which outlines their aspirations and signature project proposal
a CV or resume describing their qualifications and experience
transcripts of their undergraduate and graduate courses
contact information for two references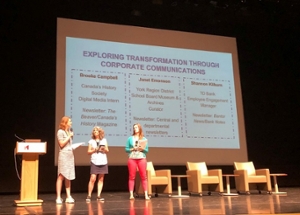 Applications will usually be due to the Director of Programs at Canada's History by the third week of February. Please note: Candidates must be willing to provide their own transportation to and from Winnipeg and establish their own living arrangements while completing the Internship.
A proud Canadian, Bill Nobleman believed strongly in the importance of seeing Canada and knowing its history. He shared this passion throughout his career, first as a teacher and principal, then as publisher of two national magazines, Saturday Night and Monday Morning. His public service included roles as a school board trustee in Toronto, and several positions with the federal Progressive Conservative party, including Director of Policy and Research. Later, as a co-founder and tour leader of Know the World Tour Organizers, he regularly amazed clients with his vast knowledge of the interplay between world and Canadian history, especially military history. As a volunteer, he was a founder of Canada's National History Society, where he served on the inaugural board of directors and was instrumental in establishing the first national award for history teachers.
Nobleman Scholars Program Announcement:   https://history.uwo.ca/news/2018/a_noble_gift_in_support_of_public_history.html

Know History Scholarship
Know History is a Canadian firm that provides historical research services to Indigenous organizations, government, museums, and heritage groups. We are pleased to offer a new MA graduate of the Western University Public History program with the opportunity for hands-on historical research experience in Canada's capital.

The successful candidate will work for six months as an associate in Know History's Ottawa office alongside other Know History associates. You'll conduct file review, archival and genealogical research, document management, transcription of oral histories and data entry. You'll participate in regular team meetings, and your enthusiasm and ideas will be a vibrant contribution to our up-beat, collaborative culture. Seventy-five per cent of your time will be spent working on company projects, while the other twenty-five percent will be dedicated to a special interest project of your own design, to be decided in collaboration with Know History and a community partner. This project can be anything that falls under the public history banner, such as an exhibit for a not-for-profit organization or a community oral history.
The successful candidate will:
Be a new graduate of the MA Program in Public History
Have some Knowledge of Canadian and Indigenous history
Have strong writing skills (plain language is essential!)
Be detail-oriented
Be comfortable using Microsoft Office
We value quick learners and team players – people who are willing to pitch in and help out, no matter the task.
This is a six-month internship starting in May, valued at $20,000.  Some fieldwork may be required. 
If this sounds like you, then please send us your CV (2 pages max), two references and a cover letter that tells us, in 350 words or less, how your past academic and work experience has made you:
a meticulous researcher,
a resourceful high achiever, and
passionate about history.
The deadline for applications each year will usually be set for the first week of February.
Know History Scholarship Announcement:
https://ssc.uwo.ca/news/2018/public_history_students_have_new_opportunity_to_know_history.html
Robert Cochrane Lambton County Fellowship
Tenable at The Oil Museum of Canada, Oil Springs, Ontario
(Funded by Charlie Fairbank, Fairbank Oil Properties, Oil Springs, ON) 
Background: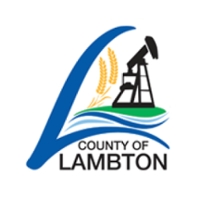 Lambton County is the location of the first commercial oil fields, and it was in Oil Springs that the jerker line system was devised to pump multiple wells from a single power plant. In 1861, John Henry Fairbank relocated to Oil Springs, founding what stands today as the world's longest-producing oil family. In 1862, Oil Springs received international attention as 33 oil gushers were produced. 
In 1866, the new oil industry that began in Oil Springs shifted 8 miles (13 km) north to Petrolia when the King oil well was discovered. The industry continued to flourish during the next several years with new businesses and refineries being established. Infrastructure was needed to handle the booming oil business.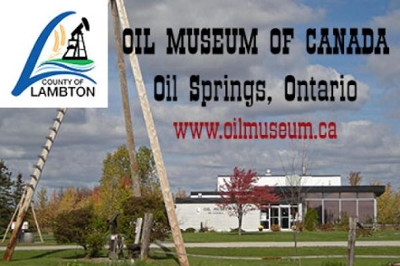 In late December 1873, oil men who had worked in local oil fields began introducing oil drilling technology to countries around the world. These International Drillers reached 87 different countries around the world. They left Canada with their technical expertise and Canadian pole drilling rig technology and assisted dozens of countries in establishing oil drilling operations.  The Oil Museum has an extensive collection of photographs and mementoes brought home by these drillers.
The Oil Museum of Canada and Fairbank Oil Properties hold a joint National Historic Site designation due to the unique nature of the site and the various significant events that took place here during the early development of the world's commercial oil industry. 
Work is also continuing toward the designation of the Oil Museum and Fairbank Oil Properties as a UNESCO World Heritage Site. In 2017 Fairbank Oil Properties and the County of Lambton submitted a joint application to Parks Canada nominating the Oil Springs Industrial Landscape to Canada's Tentative List for World Heritage Sites. Unfortunately, their Ministerial Advisory Committee did not recommend the Oil Springs Industrial Landscape be included on the list. 
The site continues to pursue a World Heritage Site designation and further recognition and awareness. Additional research work is required to further document and bolster the historical importance and impact of the local oil history.
The Fellowship: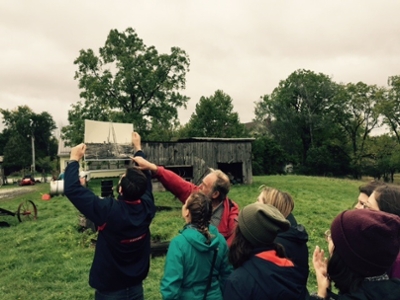 The Robert Cochrane Lambton County Fellowship, established in 2002 through the generous funding commitment of Charlie Fairbank (Fairbank Oil Properties), is offered to students in Western's MA Public History Program. It is valued at $6,000 and takes place over a 12-week period during the summer academic term (May-August).
Fellows have undertaken a variety of projects over the years that collectively aim to document, record and publicly convey the histories of the oil fields, its workers and its inhabitants, with an emphasis on Indigenous use, the early commercial period, and the stories of the International Drillers. 
There are a variety of future projects being developed. These are shared with potential applicants in January of each year, with the deadline for applications usually set for the first week of February.